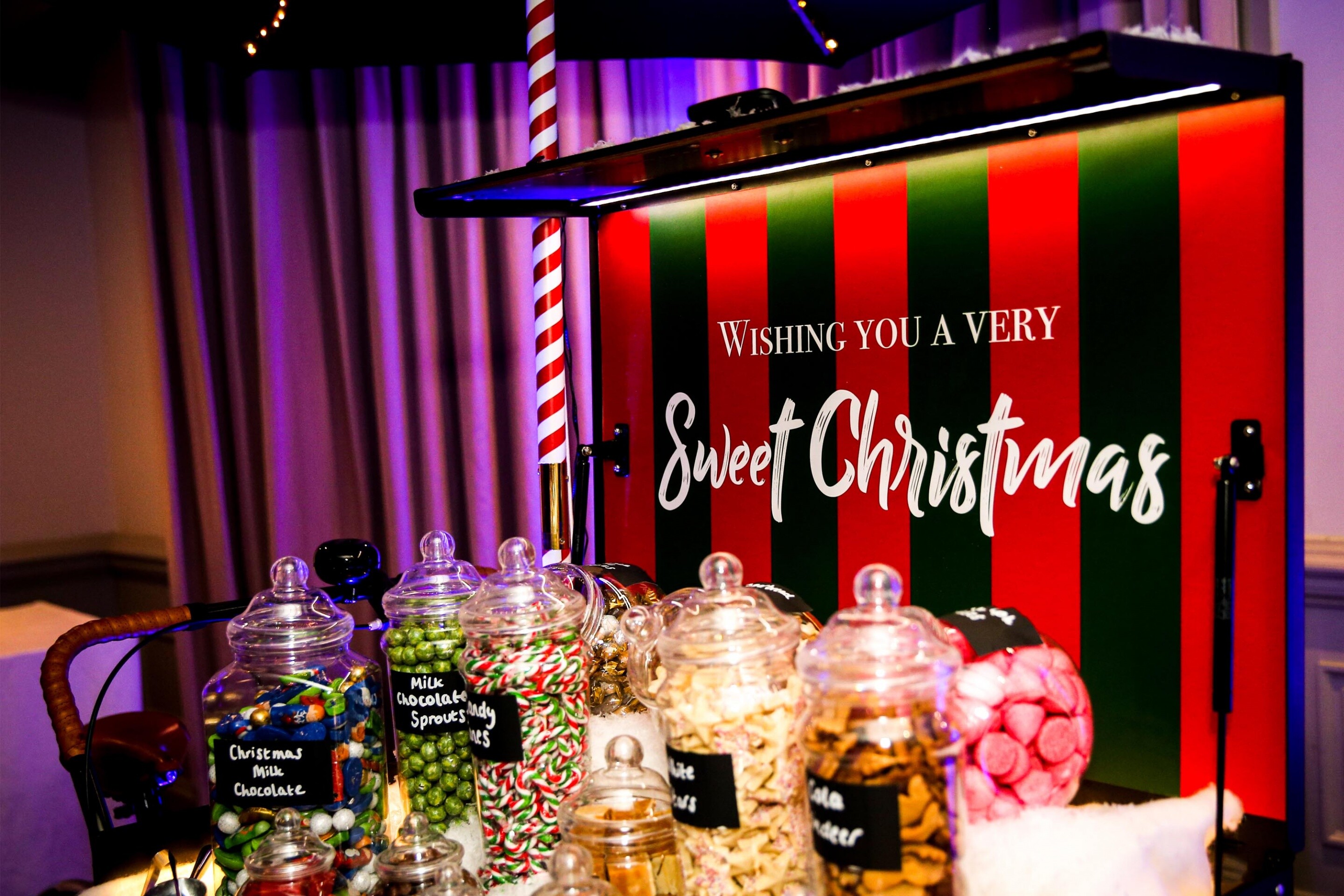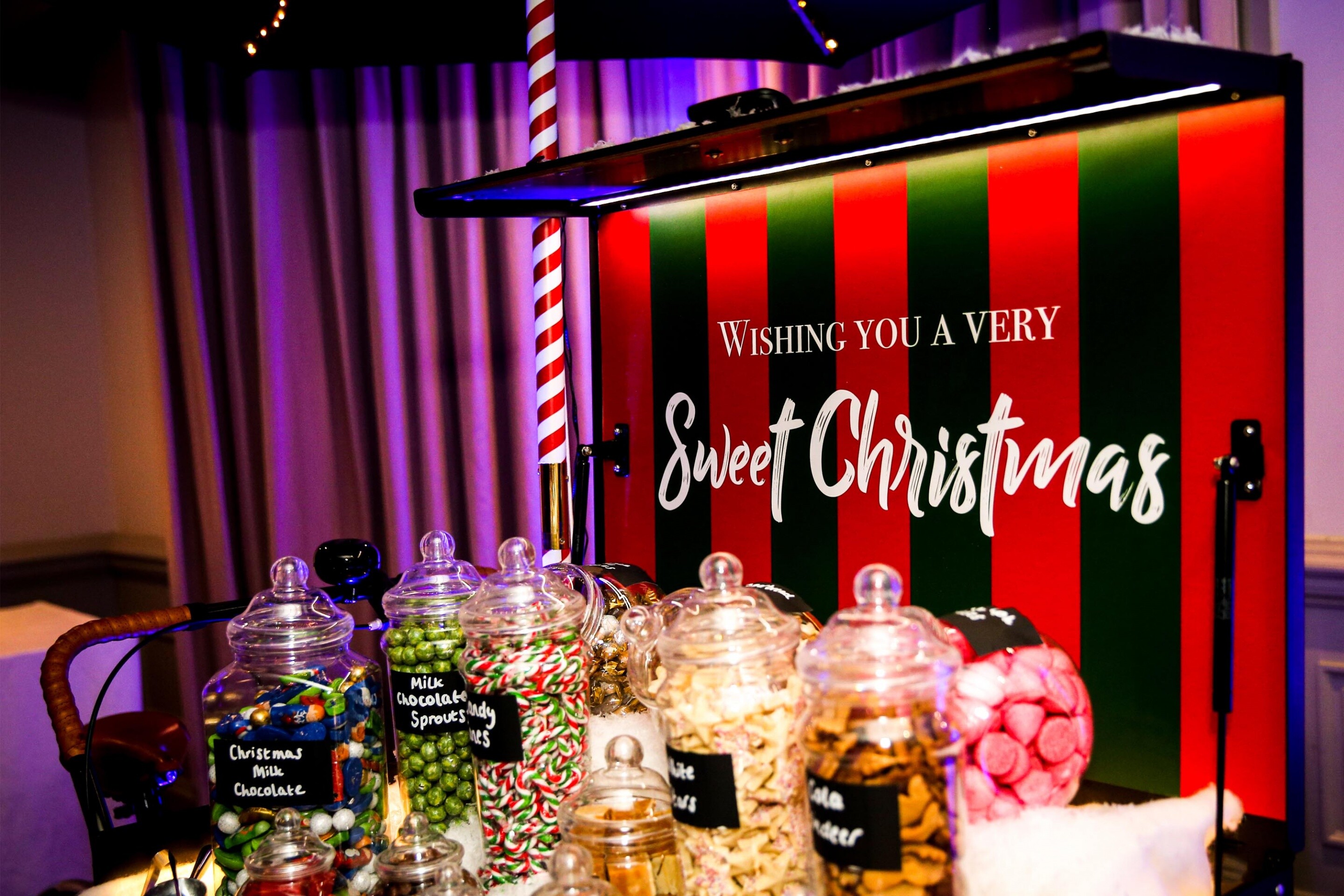 What are you hoping to find in your stocking on Christmas morning? For us, it has to be cola bottles, fizzy cherries and white chocolate mice.
If you can't wait until then to fill up on sweets, book our beautifully traditional Christmas Pick 'n' Mix Cart for your party.
You'll get loads of your favourite varieties in Victorian-style jars to help fuel everyone up for dancing the night away - and our cart is designed to look fabulously festive, decked out in candy stripes and fairy lights.
Give your guests a treat and book the cart for your party here.