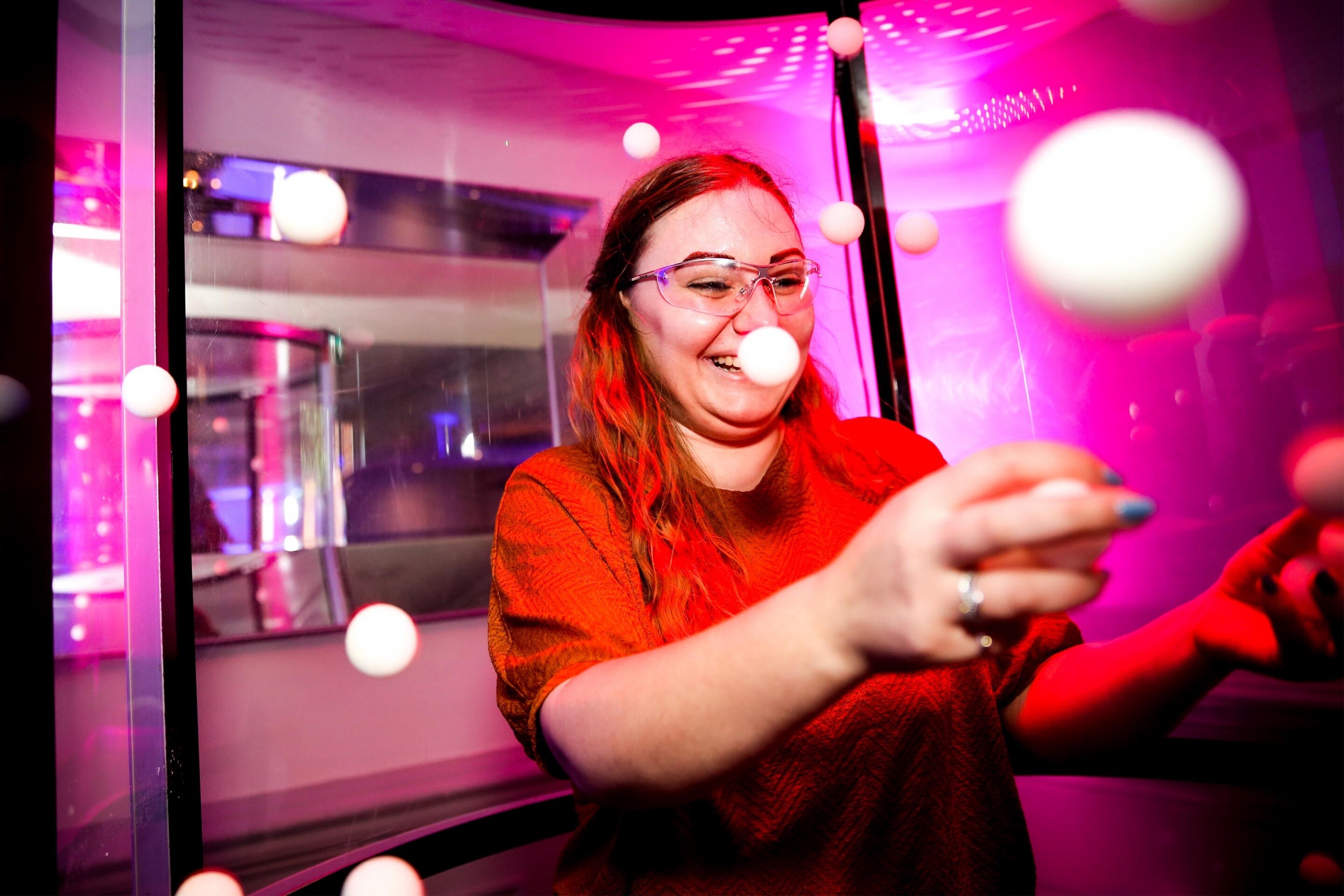 Can you survive the Snownado?
Step inside the chamber and let the storm begin…. you have 30 seconds to catch as many snowflakes as you can.
This hilarious game is super fun for all ages - we provide a timer and a leaderboard to keep track of the scores, plus you can customise the chamber itself and the 'snowflakes', so it's great for corporate events and exhibitions too.
Watch the Snownado in action and book it for your next festive event here.