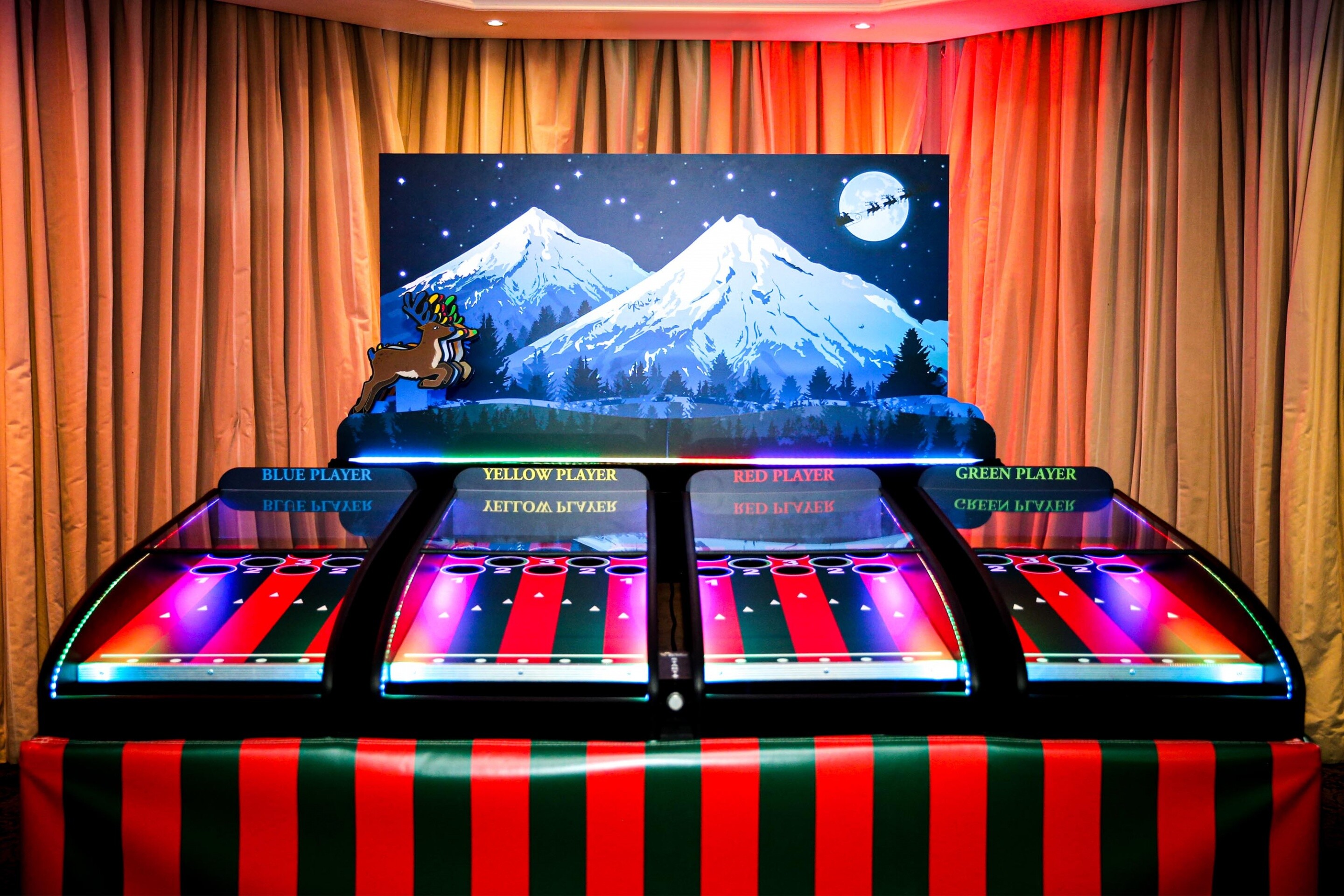 Is it really Friday again? The weeks are whizzing by, we're into October, and if you haven't yet sorted your Christmas party you'd better get a jingle on!
The Clownfish team is still buzzing from our awesome Christmas showcase a couple of weeks ago. If you couldn't make it, keep an eye on this blog as we'll be running you through our festive favourites every Friday between now and party season.
This week's pick of the bunch is the utterly epic Roll-a-Ball Reindeer. It's an end-of-the-pier classic, reimagined for Christmas with a twinkling night sky and prancing reindeer. It's a whole lot of fun for parties and is completely customisable to fit your event.
Find out more and watch it in action here.