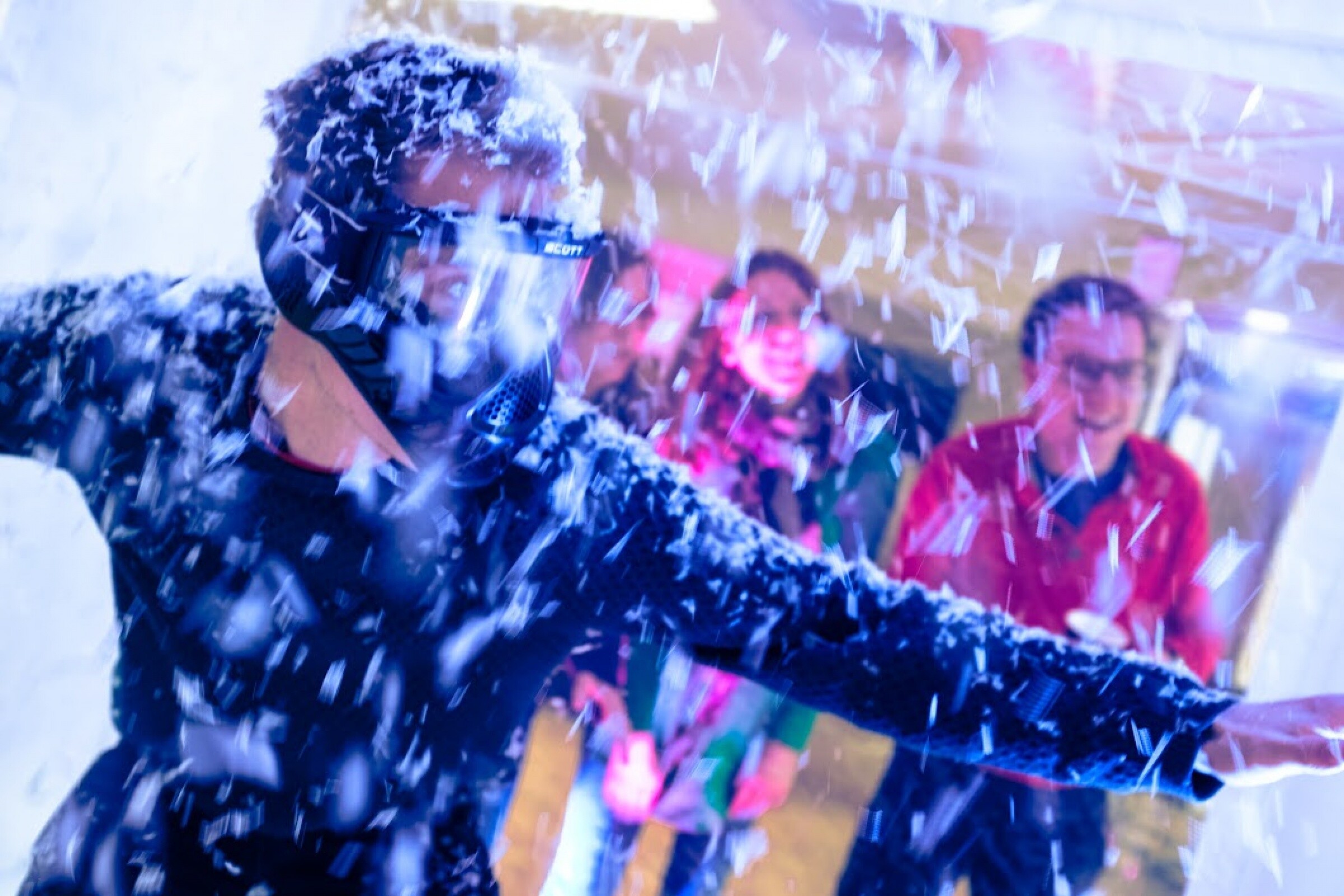 Happy Bank Holiday weekend! Here's hoping the sun's shining where you are.
Here in the fish tank it's snowing. Well, faux snowing.
We're busy getting all our Christmas party kit ready for the last few months of 2019.
The Snow Cube is one of our faves - a wintry experience that will get your guests in the mood for the festive season.
Step inside the cube and onto your snowboard, then swoosh down the virtual slope as wind and snow blows around you. It's a completely immersive, 4D ride that's easy to get the hang of and completely addictive.
Hire it for your Christmas party here - then get back to enjoying the long weekend!
See you on the other side…