Before we know it, summer holidays will be over, department store advertising campaigns will be competing for our 'likes' and we'll be digging our Christmas jumpers out of the loft again.
To get ahead of the game, the Clownfish team have been busy thinking up new and exciting ideas for your 2019 Christmas parties in London and beyond.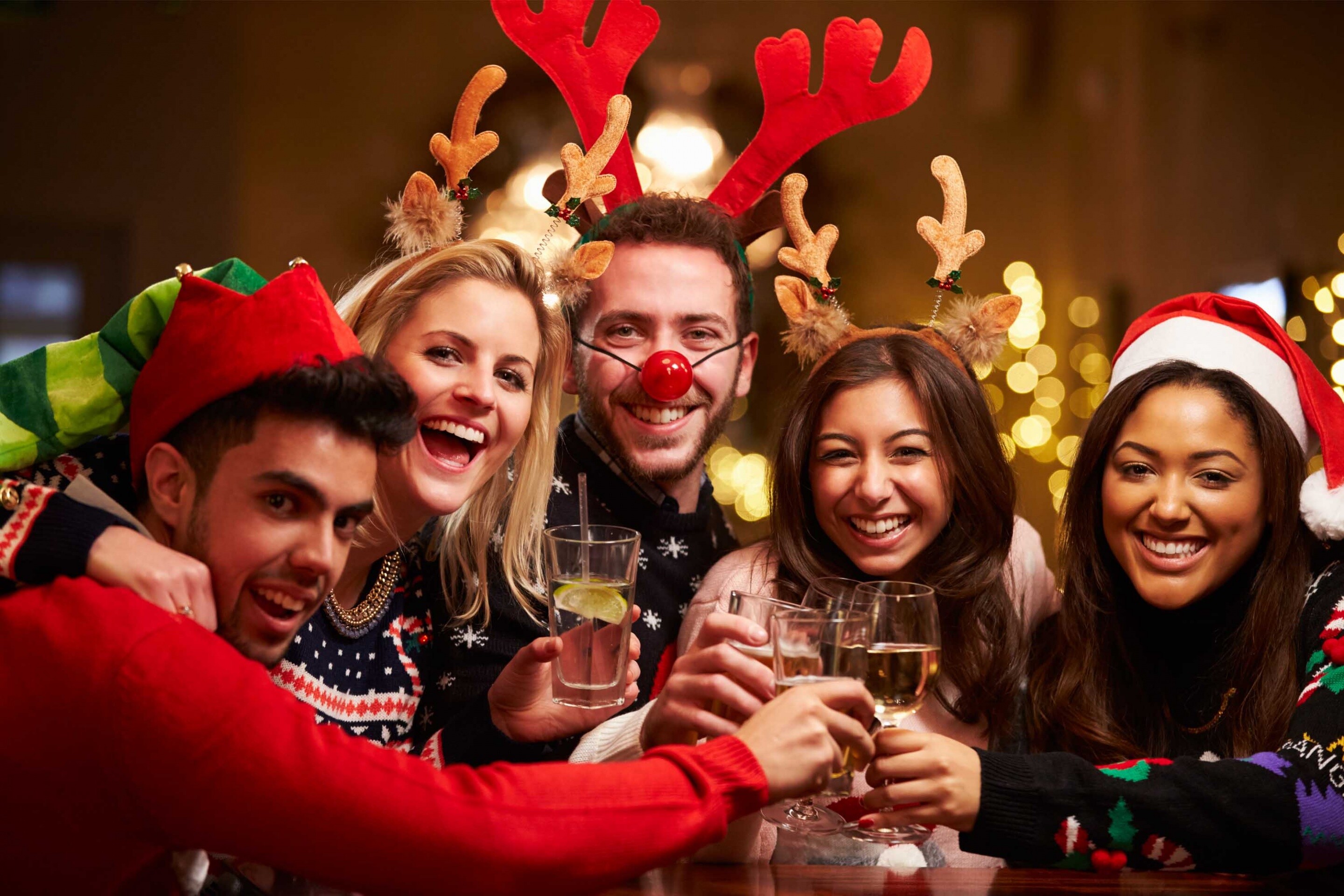 We have loads of styling inspiration, entertainment options and fun food options to browse through in our online Event Hire catalogue, but here's our round-up of top tips for your office parties, Christmas drinks at home and New Year's Eve celebrations this festive season:
Office Christmas Parties in London

Office Christmas parties are all about letting your hair down and enjoying some time out with your colleagues. They are a chance to close the book on another year, celebrate the successes and get to know your work mates without their corporate hat on. Seeing your boss throw some shapes on the dance floor is also not to be missed…
In some respects, office parties are changing. Companies often ask us for something other than the traditional dinner, drinks and dancing: they want an inclusive event for everyone to enjoy, with less of the boozing and more of the bonding. There are some great options for this in the Interactive Games section of our event hire catalogue, such as our brand new 'Escape Room in a Box' team building challenge (not yet available online – call us for details).
If a classic office Christmas party is still high on your agenda for 2019, we have everything you need to make it one to remember. Set the scene with a Christmas Entrance styling package; get people on the dance floor with a professional DJ; and send everyone home with a souvenir – like a bespoke, printed-on-the-spot Christmas jumper.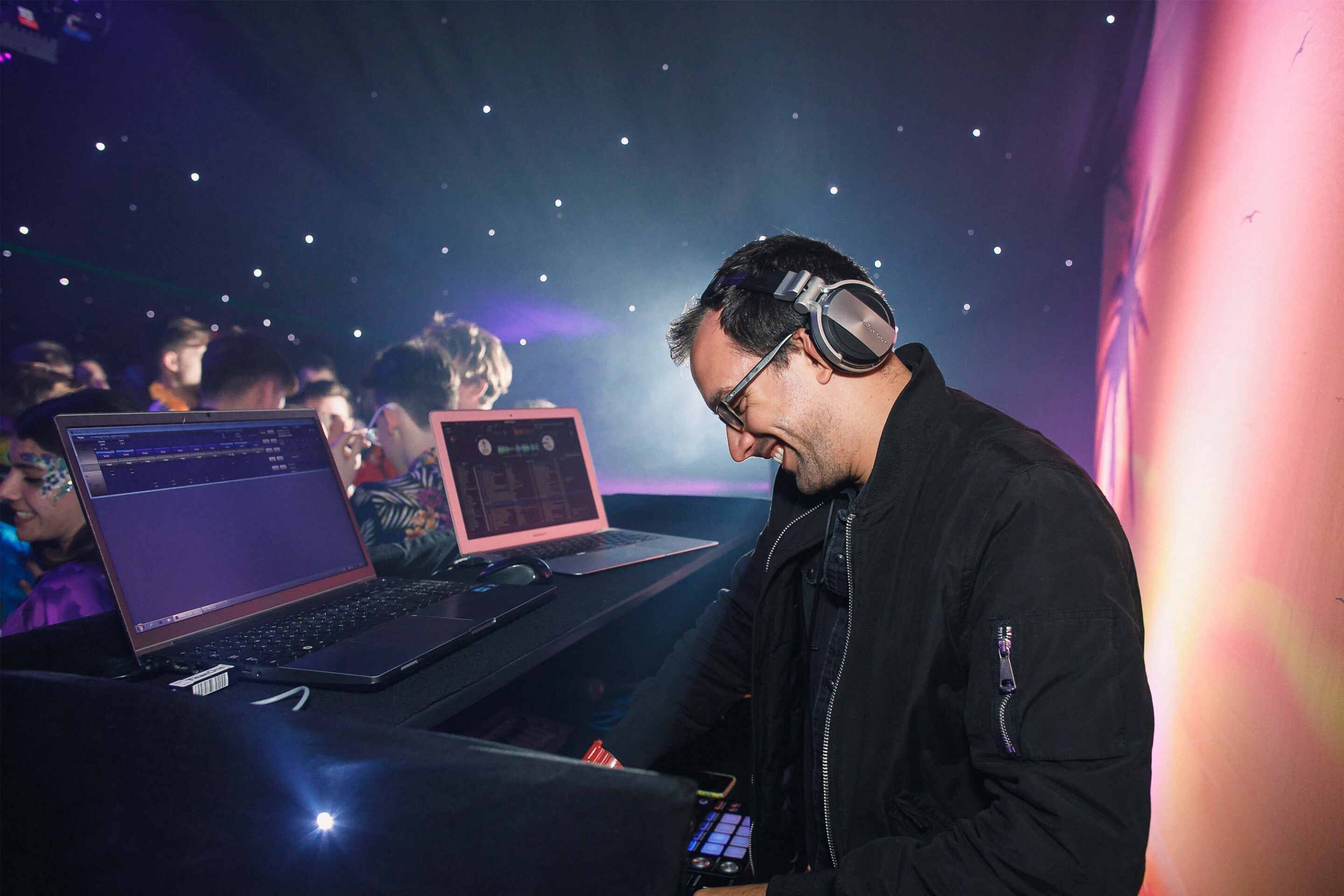 You'll find loads more ideas for team games, sound and lighting, entertainment and event styling for your office Christmas parties on our website. We work with companies across London, the South East and further afield – get in touch to discuss your ideas and book in a date.
Private Christmas Parties in London

We all lead busy lives and it's easy to forget to spend time with the people you love. In 2019, make it your mission to get everyone together for a Christmas party – at home, at a local venue, or even in a private room at your local pub.
If you're stuck for ideas on how to inject some festive fun, how about booking a few Christmassy games to get everyone in a celebratory mood? Our nostalgic games are endless fun for all ages and can be set up almost anywhere. Got teens to entertain? Check out our retro arcade machines, Motor Racing Simulators or the Snow Cube to keep them off their phones for a few hours.
If you need some extra space for a party at home, open up the garden to your guests with some strategically-placed lighting and warmth. As long as it's dry, there's no need to keep everyone inside. You could light the trees, pathways and hedges with a Garden Lighting package, or create a traditional 'Christmas market' feel with Victorian-style lampposts and twinkly strings of festoon bulbs. Keep the chill at bay with a couple of patio heaters.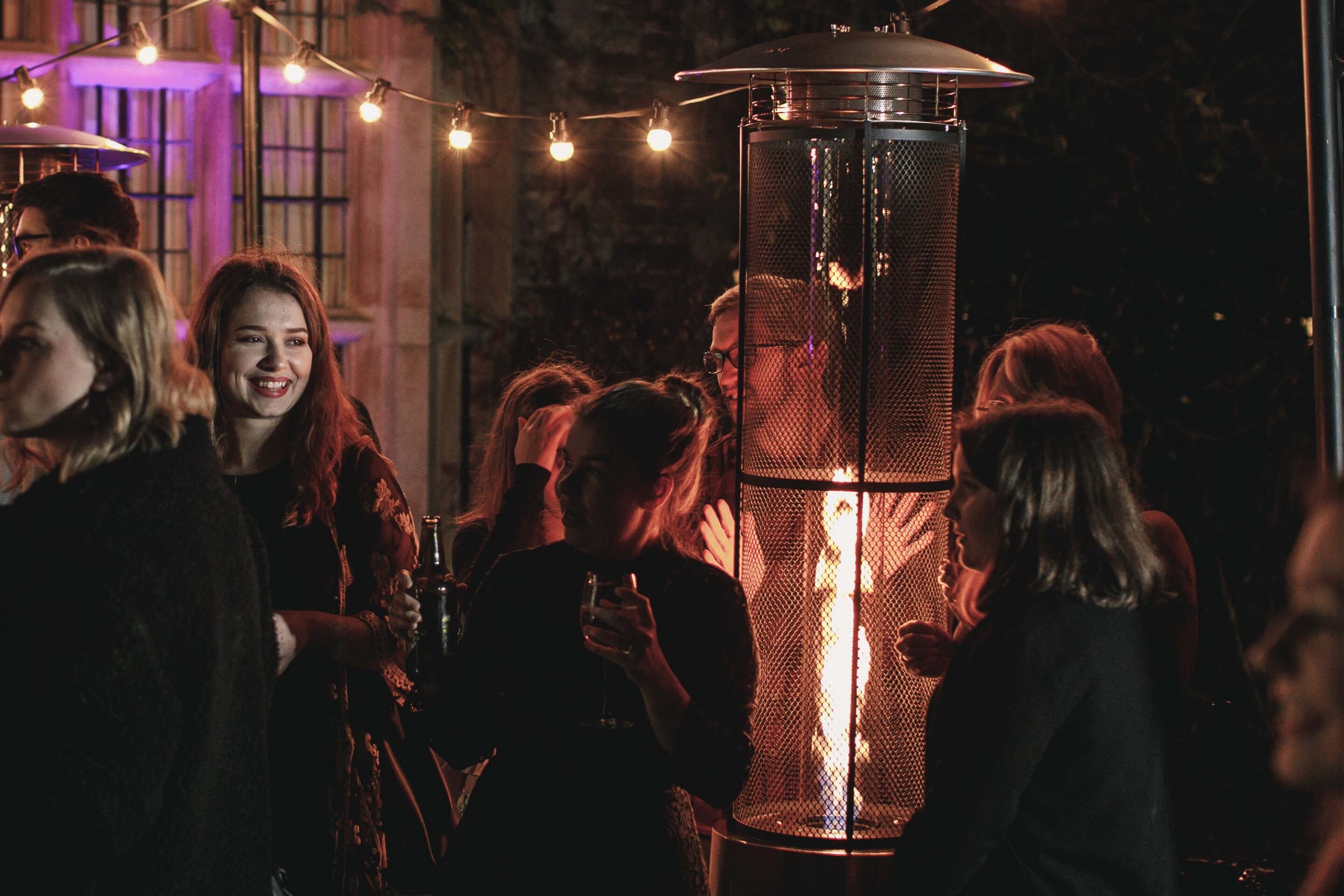 Thinking of going big for New Year's Eve? In 2019, we've worked on some epic private parties in London. If you need some inspiration for making yours the talk of the town, check out our portfolio on the Clownfish Events website. There's a NYC-style nightclub extravaganza, a neon Hawaii beach-club theme and a glamorous black-tie ball… plus loads more examples to get you in the mood for a party.
Why Choose Clownfish Events?

At Clownfish, we're all about celebrating life. We believe that everyone should be able to stop and take a moment, every now and again, to celebrate their journey and the people that make it worthwhile.
If you're planning a Christmas party in 2019, we're here to help you make it spectacular. That might mean a full sound and lighting package, dance floor, entertainment and all the bells and whistles – or it might mean a few little touches here and there to bring some festive cheer.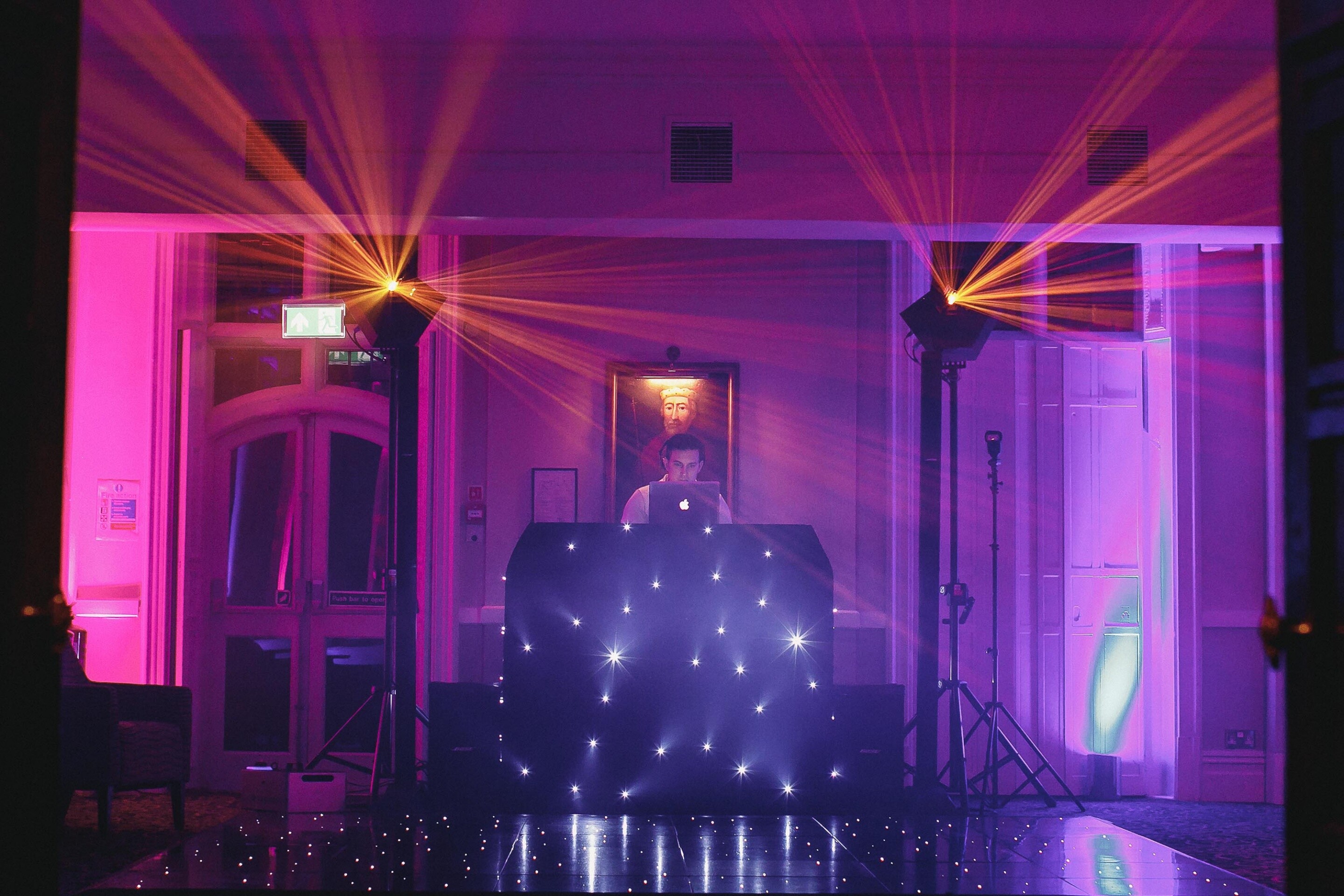 The Clownfish Events team shares a passion for bringing the happy to your parties. We're in the business of making you and your guests smile and we'll go out of our way to make sure that you have a brilliant time. We take things off your to-do list, so you can surround yourself with your friends, colleagues and community and enjoy the party too.
Our friendly event planners are just a call or a click away. They love hearing about your ideas and can suggest loads of different ways to take your 2019 Christmas party to the next level. Get in touch with them by phone or email, or start by browsing through our online Event Hire catalogue.
What are our exclusive Christmas products for hire?
One of the things that set Clownfish Events apart from the crowd is that we own all our event equipment. That means we can commission bespoke games, furniture and décor that is exclusive to us.
We have games that you won't find for hire anywhere else in the UK; scenes and props that were designed in-house and are unique to Clownfish; and a team of event planners and party people that are hard to beat when it comes to entertaining your crowd.
Our top, exclusive Christmas hires for 2019 include:
Christmas Side Stalls – traditional fairground side stalls, all dressed up for your Christmas party in candy-cane stripes with a dusting of snow, twinkly festoon lights and some festive foliage. Hired in pairs, you can pick from Snowman Alley, the Snowconut Shy, Christmas Quackers and Sprout Shoot. These are tonnes of fun for all ages – and can get VERY competitive at an office party!
The Snow Globe – this is the ultimate Christmas photo opportunity and perfect for office Christmas parties, festive balls and seasonal community fairs. Step inside the huge, inflatable chamber and pose in front of the wintry backdrop, as snow swirls around you and a photographer snaps some wonderfully atmospheric photos. A great centrepiece that offers guests a unique souvenir to take home.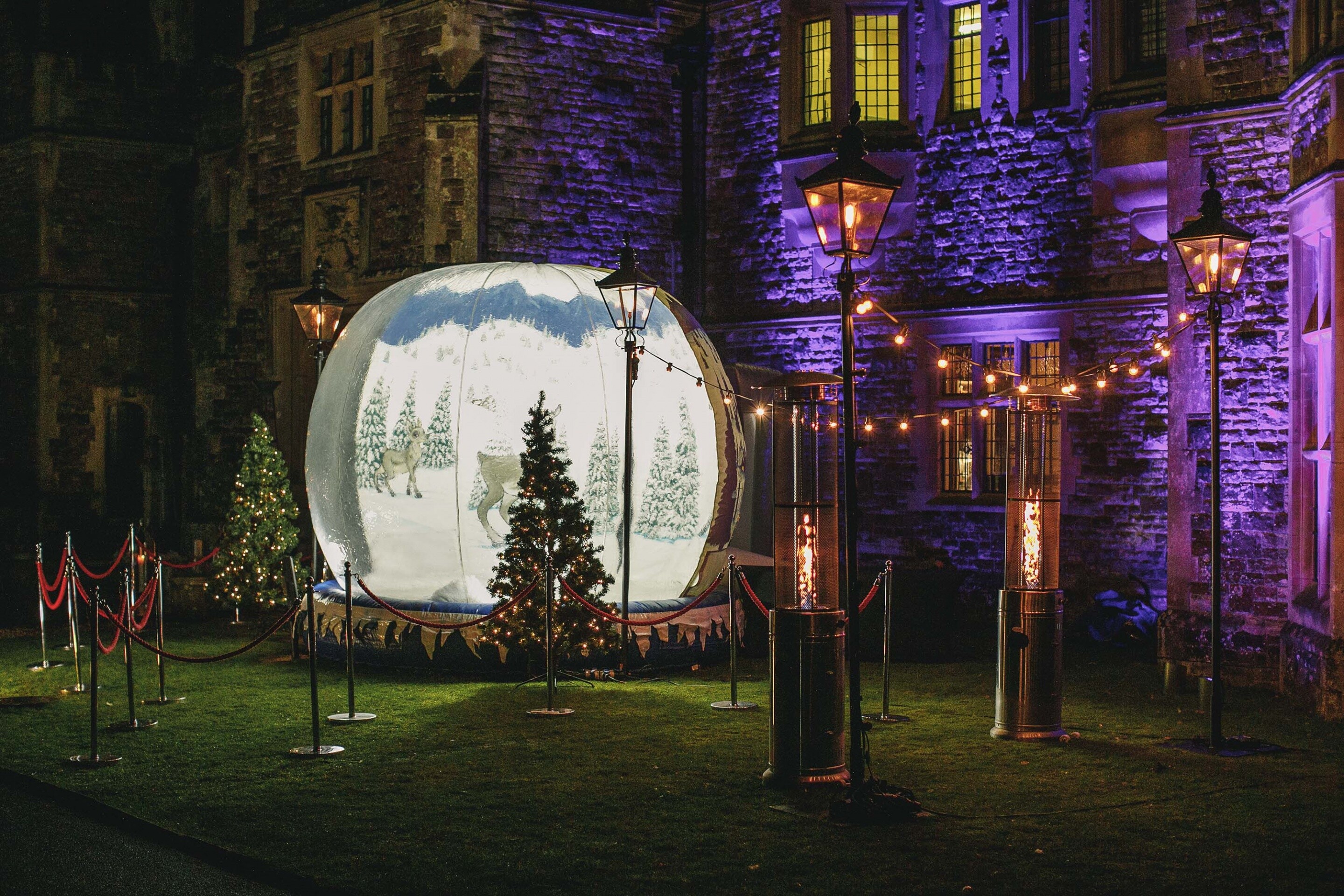 The Winter Wonderland package – everything you need to create your very own Narnia at your Christmas party venue. This is great for outside spaces that need a sprinkling of Christmas magic. It includes the Giant Snow Globe (as above) plus Christmas trees, Victorian-style lampposts, festoon lighting and patio heaters to keep your guests warm and cosy as they queue for their photo.
If you fancy any of these for your Christmas party in 2019, you can book them online or give one of our friendly team a call on 020 8050 2080. We cover Christmas parties in London, the South East and further afield… and we can't wait to celebrate with you!