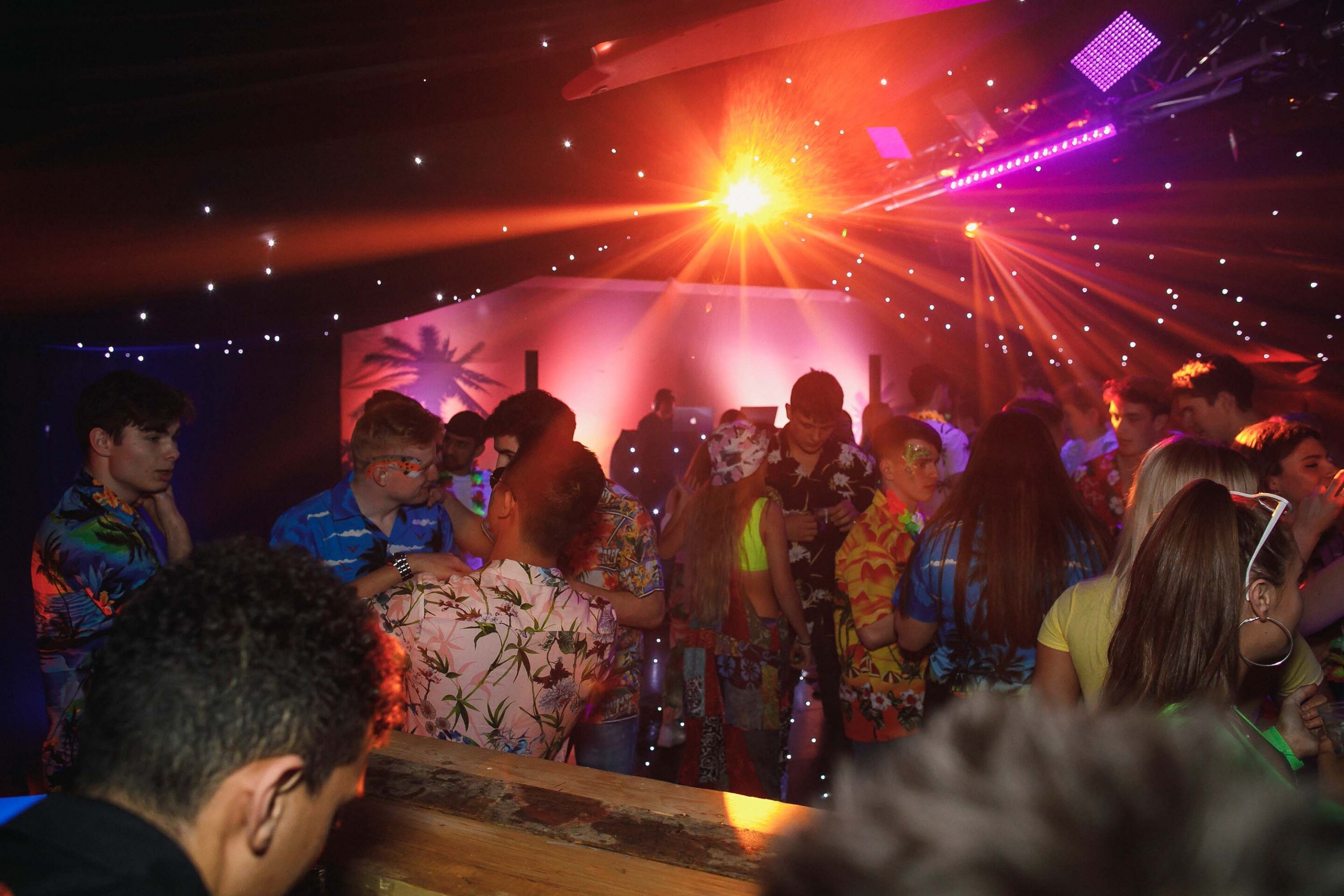 What do you get if you cross a nightclub, UV lighting and a tropical beach vibe? 'Neon Hawaii', of course!
Last month, we had the enormous pleasure of organising an 18th Birthday party for William, and over a hundred of his friends, in a marquee in his parents' back garden.
Taking 'Neon Hawaii' as our inspiration, we gave them a night that they will remember for a very long time - complete with surfboards, tiki statues, LED palm trees and a UV make-up artist.
Check out all the design details here and see some brilliant photos that sum up the atmosphere perfectly.