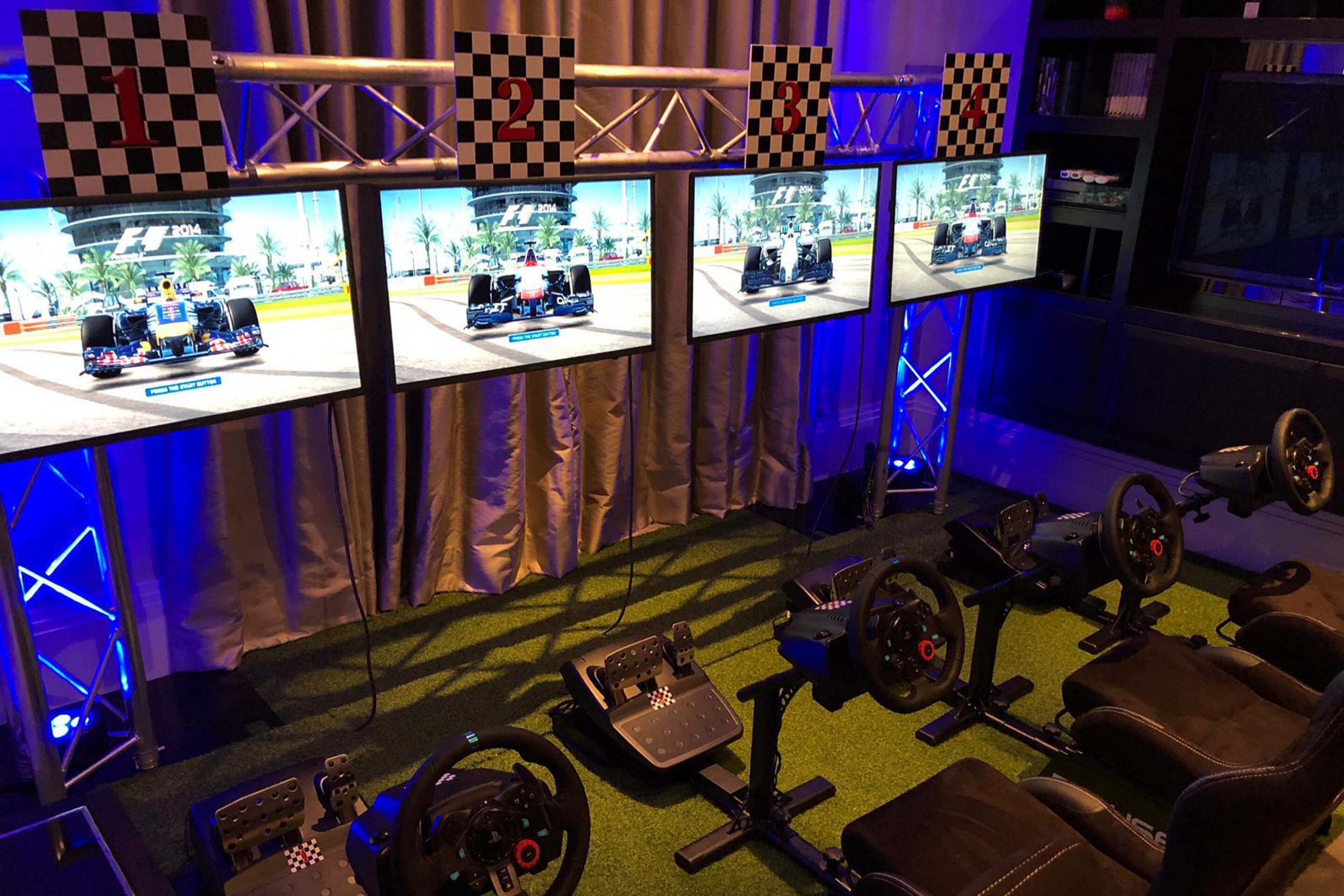 If you love an arcade game, or have always fancied yourself in Lewis Hamilton's driving seat, this is for you!
Our motor racing simulators are as close as you get to the real thing: authentic racing seats with steering wheels and pedals, and space for four drivers to race on some of the motor racing world's favourite circuits.
Find out more here, or get in touch to book them for your next event.