Everyone loves to make an entrance, right? Yet it's surprising how many event organisers focus so much on the inside of their venue that they forget that very important first impression: the front door.
It's an area that I love to dress for an event or party. An entryway is the perfect place to set the scene and add wow-factor – and there's nothing better than seeing guests' faces as they arrive. I admit to hiding behind bushes every now and then so that I can catch people's reactions as they step up to the door!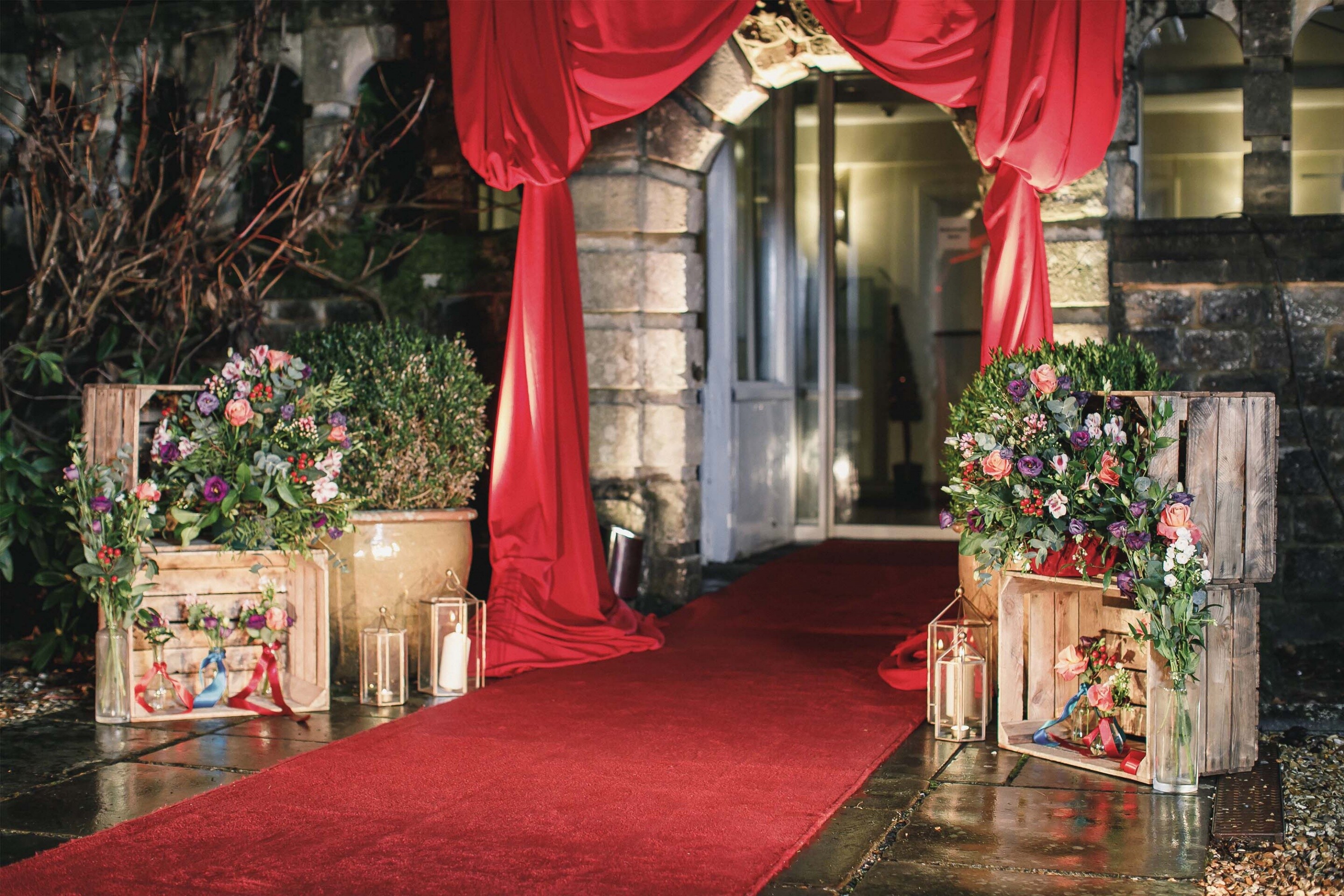 A classic post-and-ropes entrance and a run of red carpet always sings 'VIP', but it's the little additions that add the 'va va voom'. Flowers and lights make an entrance come to life - silver lanterns add romance; apple crates can be used as a plinth to display a jaw-dropping floral arrangement; gas flambeaux create drama and intrigue.
If you're looking for something a little less formal, how about using luxe fabrics to create a draped entrance? Vibrant colours are a hot trend for 2019, so use burgundy or purple velvet to re-imagine a Mid-Summer Night's Dream for an extraordinary, immersive garden party.
If you have an important event coming up and you'd like our help to create a great first impression, get in touch with the team today.