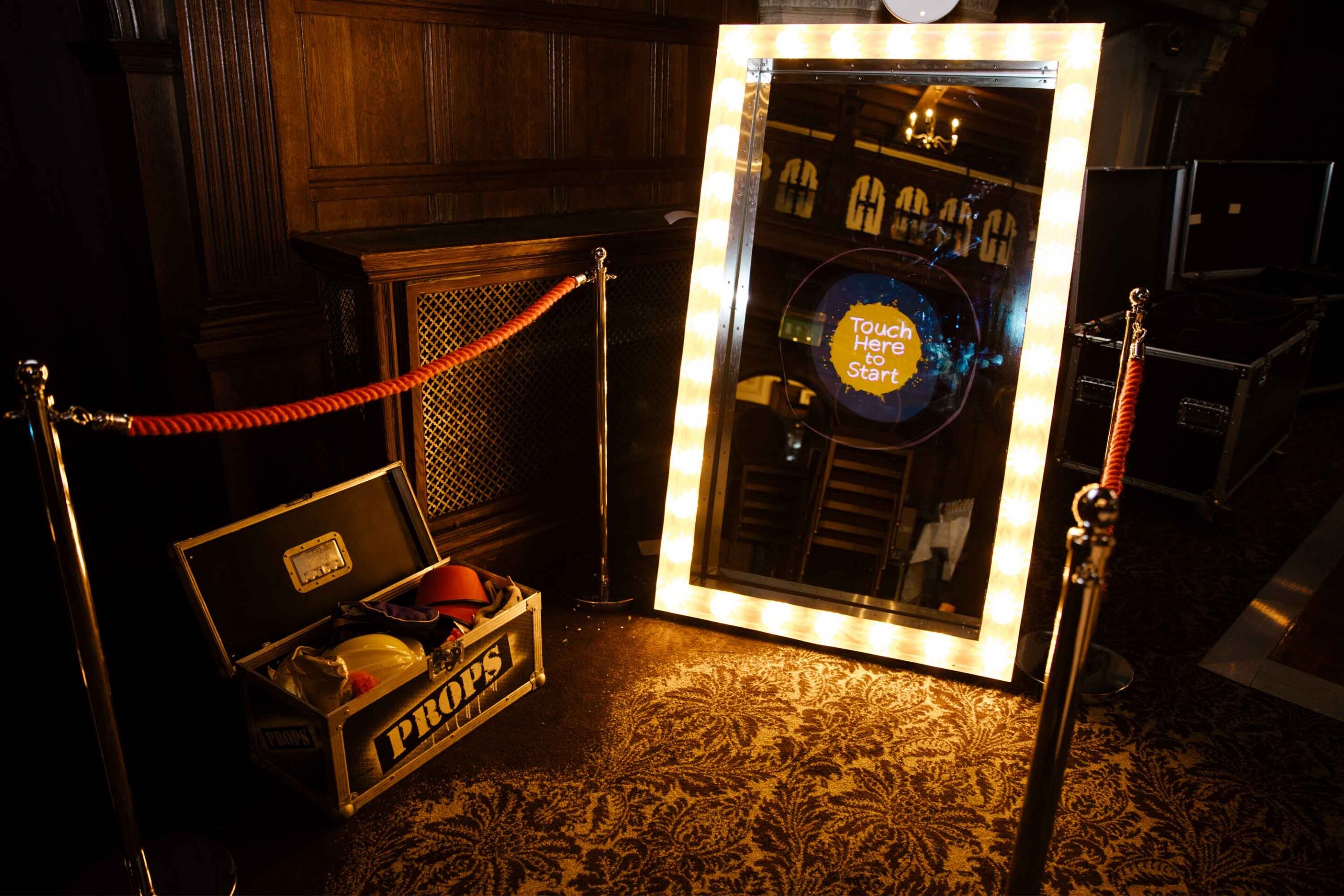 The Mirror Booth is our most glamorous photo booth by far - perfect for a party where style is a priority.
A clever, two-way screen means guests can interact with the mirror without the need for an additional interface. They see their reflection, strike a pose, then use the screen to personalise their images with messages, 'stickers' and more.
Because it's so gorgeous in its own right, the Mirror Booth doesn't need a fancy backdrop. It also has a small footprint, so our booth butlers can set it up almost anywhere.
Find out more here, or give us a call to book it for your next event.