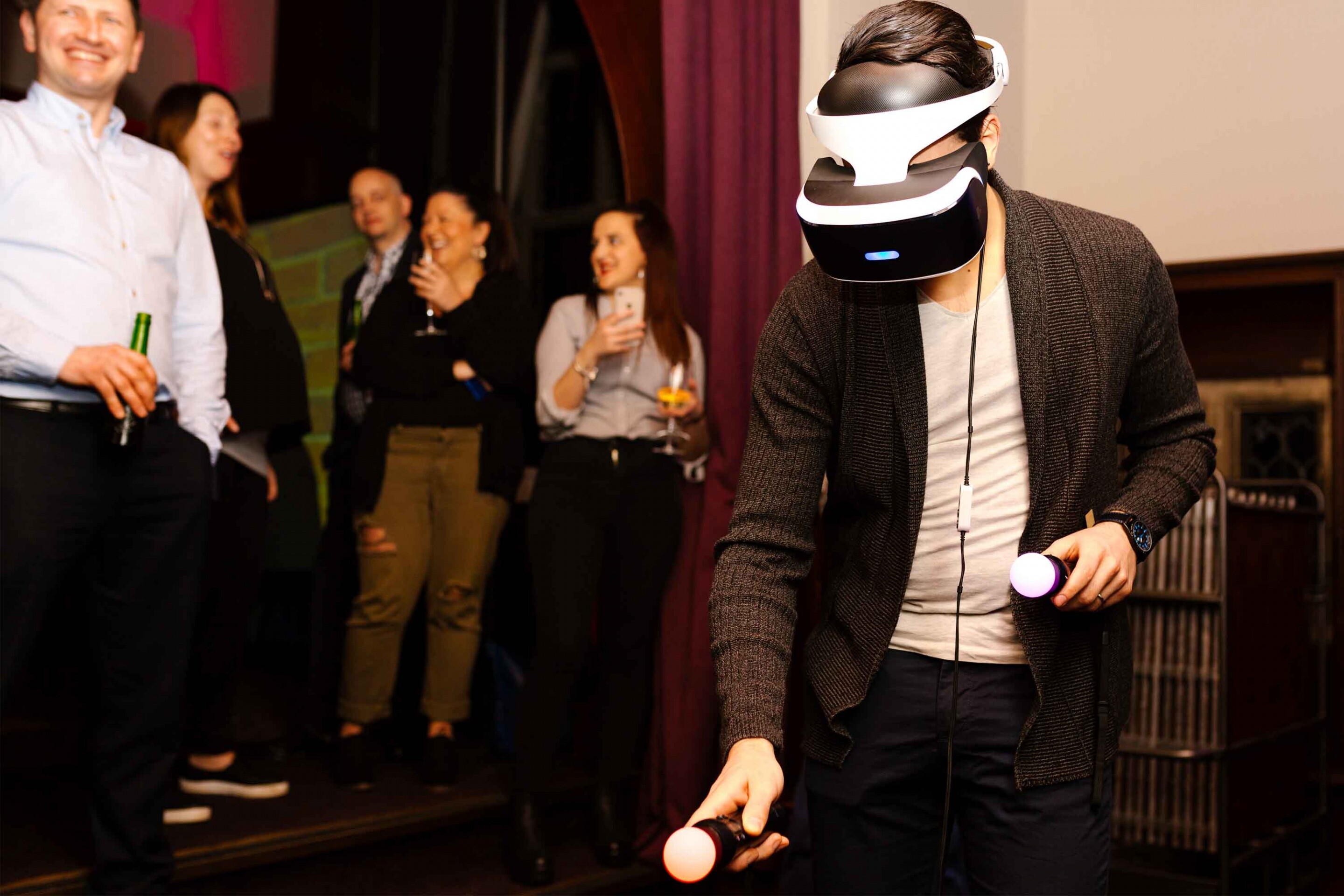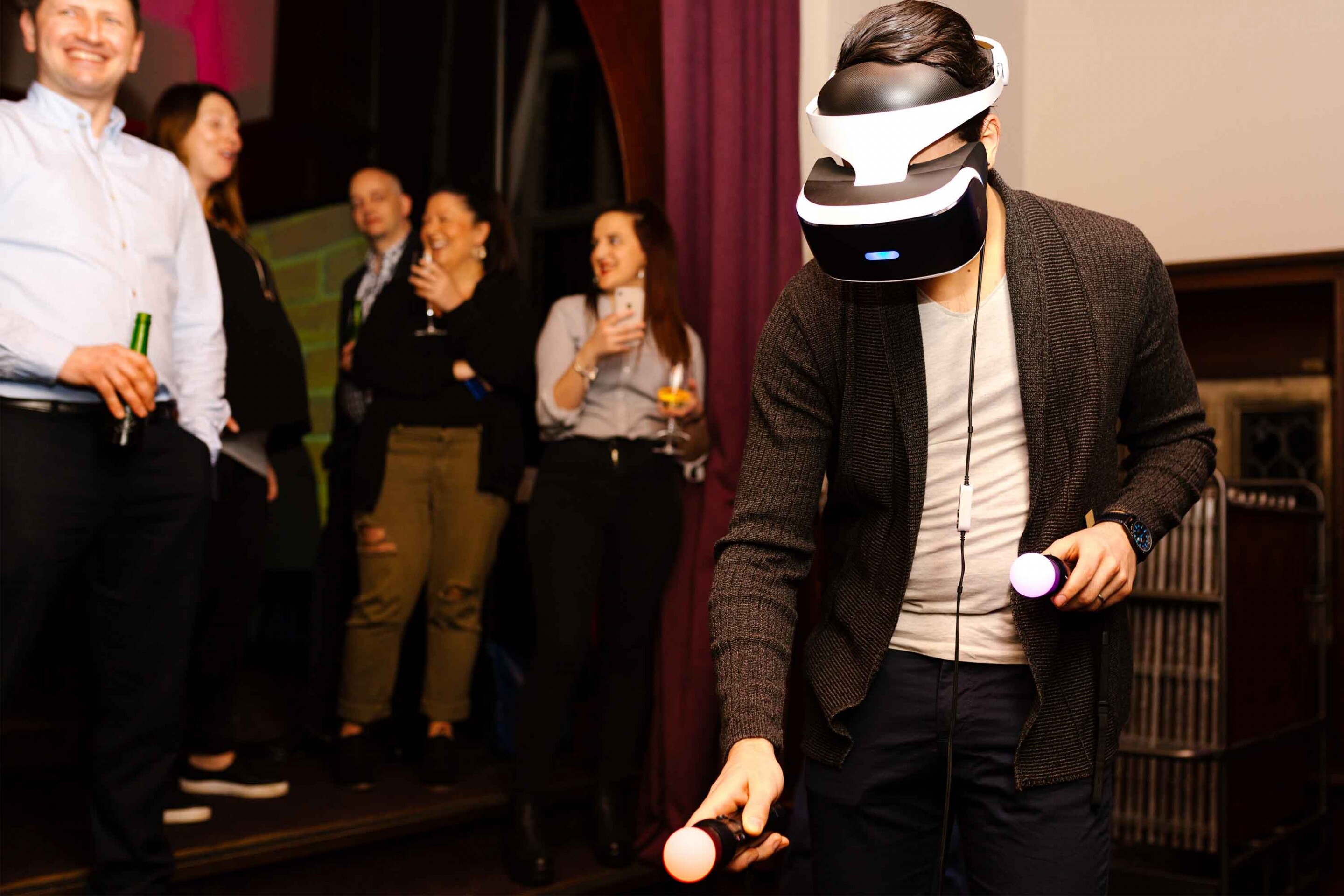 Want something completely different for this year's office party?
Try a Virtual Reality Experience for size.
Once the domain of Silicon Valley techno-nerds, VR is now super accessible and highly entertaining - for players and spectators alike!
Our VR Experience can be completely customised to your event. You could incorporate it into a relaxation zone, such as the one at this CEO Event; or dial up the fun and immerse guests in a video game or VR challenge - like we did at the Rhinefield House Christmas Party last year.
Whatever you decide, this is an experience that your guests will remember - and talk about! - for months to come.