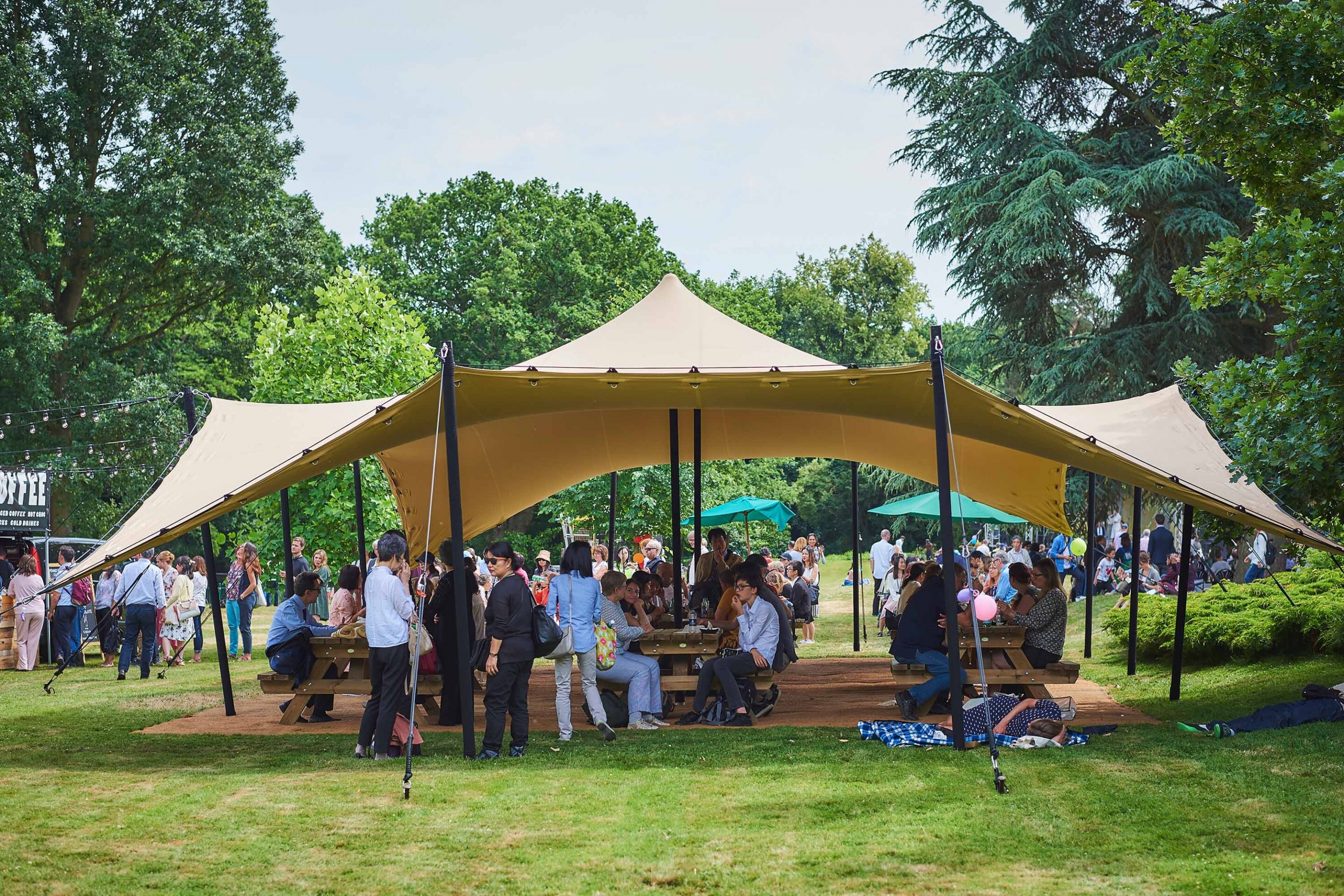 What a scorcher! This wall-to-wall sunshine is set to continue for the forseeable, so if you need to cast some shade over an upcoming event check out our brand new Stretch Tent.
At 10m x 15m, it's a great option for outdoor weddings, garden parties and corporate events where your guests need a bit of shelter from the elements. Add coconut matting and seating for a cool dining or lounge area, then deck it with twinkly lights to create a magical, festival atmosphere when darkness falls.
Get in touch to find out more, or see it in action at the Shinnyo Village Festival.