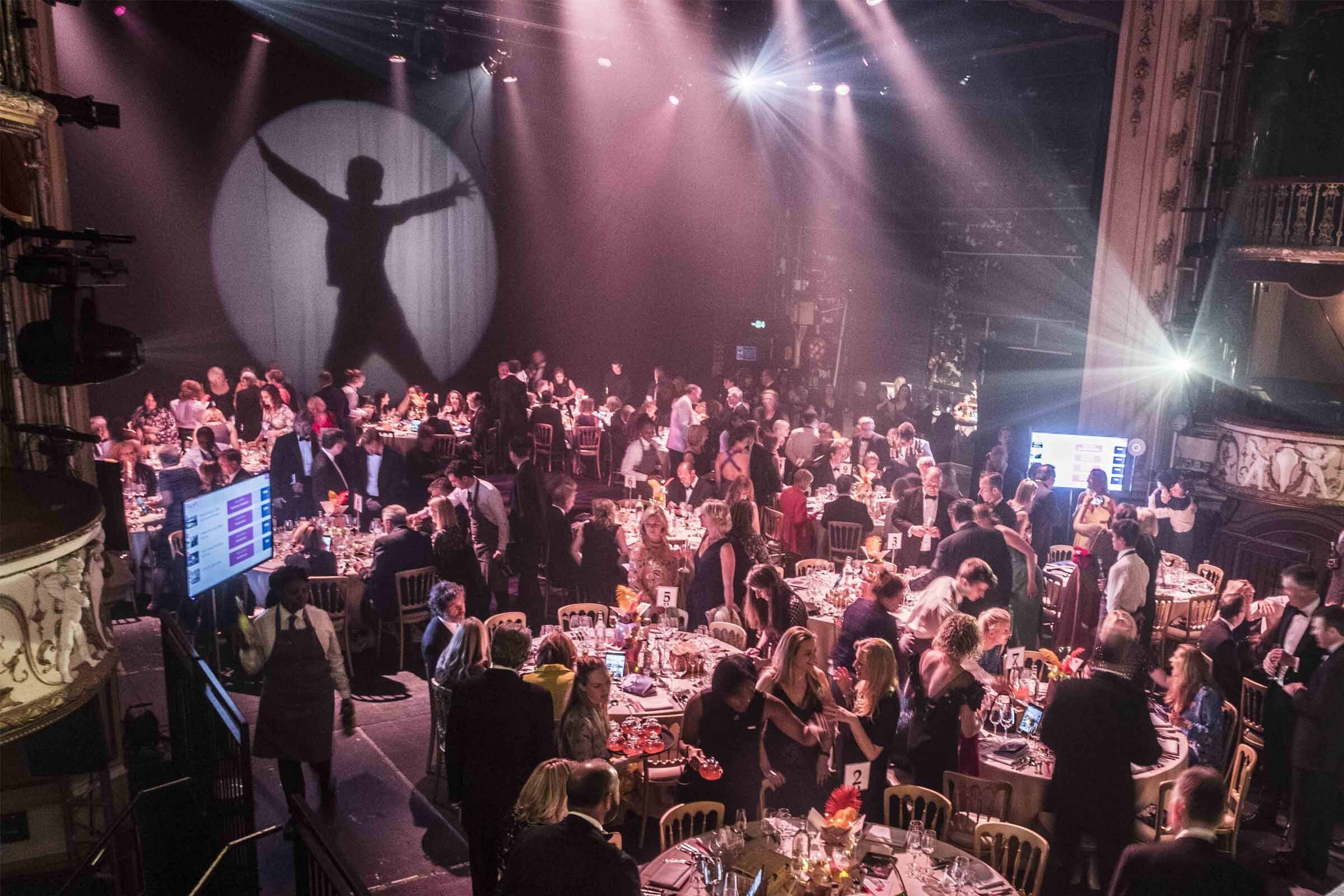 How do you turn a children's theatre into a setting fit for a sparkling gala dinner? With a sprinkling of Clownfish magic, of course!
The organisers of the Polka Imaginarium Gala Dinner, in aid of the theatre's renovation project, wanted their event to take place in the theatre itself. What better place to inspire its supporters?
The Clownfish team set about removing the seats from the stalls and replacing them with staging blocks at the same height as the theatre's own stage.
The result? A huge party space and a unique opportunity to dine and dance the night away in this fabulous venue.
Watch our crew in action in this fascinating time-lapse of the de-rig.