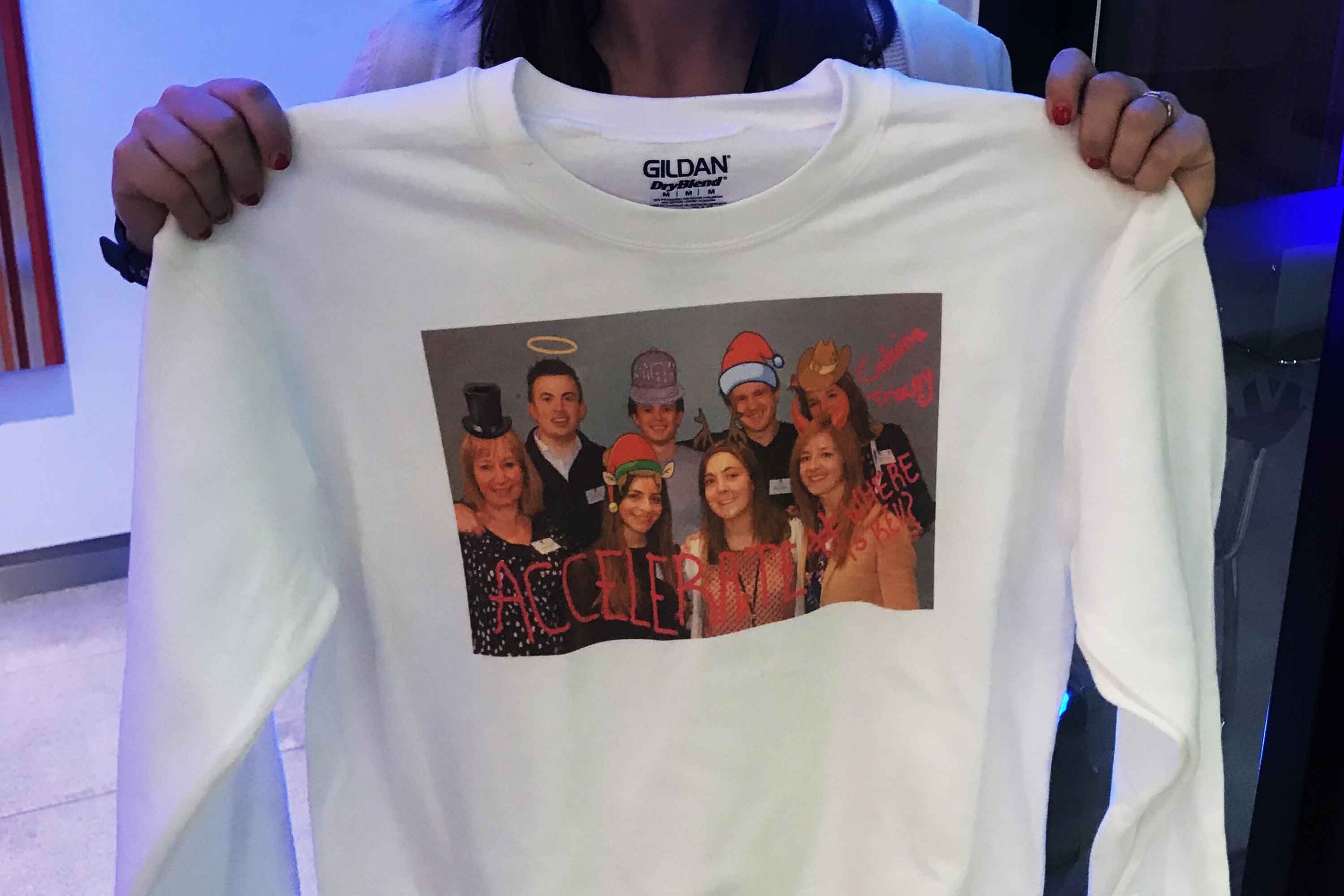 No, that's not a bug in our website timeline - we really are thinking about Christmas!
It may be sweltering out there, but let's talk Christmas jumpers. Whether you like yours sparkly and stylish or outrageously ugly, it's an essential addition to your winter wardrobe, am I right?
The trouble is, there's nothing worse than making your entrance at the office festive lunch to find three other people wearing the same High Street option. Fashion catastrophe. What you need - what everyone needs - is a personalised Christmas jumper.
"But where would I find such a couture item?", I hear you cry! Clearly the answer is Clownfish. You're on our website, after all.
Christmas Jumper Printing is a superb addition to your office Christmas party. Hire it alongside a Digital Graffiti Wall or Giant Snow Globe and we'll print your festive photos and in-joke slogans onto jumpers (or t-shirts) there and then for every guest to take home and wear with pride.
For more details or to book your Christmas party slot, get in touch.