Oh we DO love a wedding. Only last month our very own royalty (Operations Director Alasdair) wed Anna Grace, and now Harry and Meghan's big day is fast approaching.
Rumour has it that the upcoming royal shindig will cost upwards of £30 million… now that's a project we'd be keen to work on! But what if your bridal budget can't quite stretch that far? Read on for the Clownfish guide to Royal Wedding Flash Without the Royal Wedding Cash.
If you want to add some wow-factor to your wedding without spending a fortune, there are some key things to spend on that will give you maximum bang for your buck.
These little details will transform your day and make it one that every guest remembers for all the right reasons.
1. Get the lighting right and the atmosphere will follow.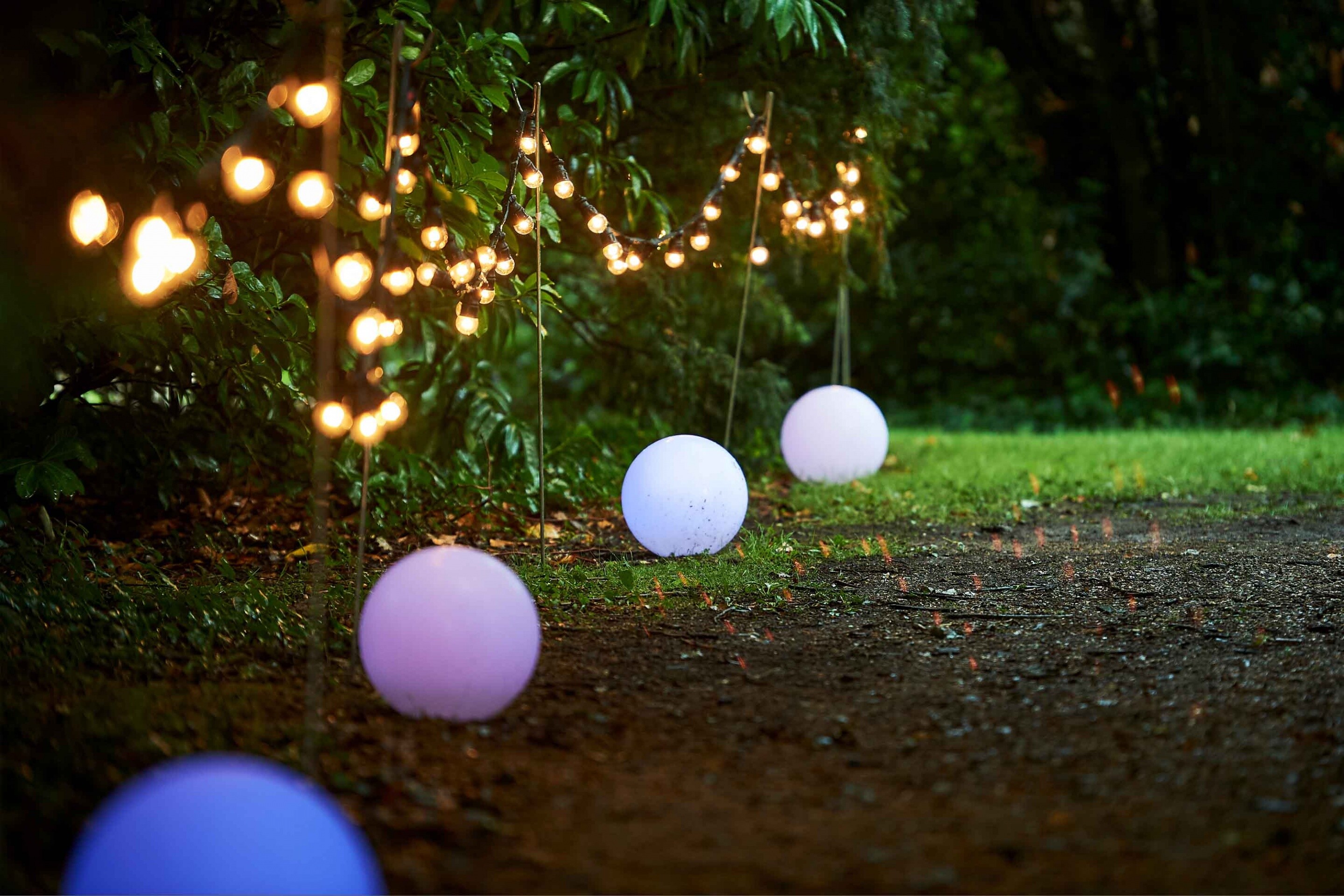 Great lighting can transform your venue, turning a bland white marquee or a drab hall into a magical, atmospheric party space.
Strings of twinkling festoon bulbs, low level glowing orbs and coloured uplighters can all be used to great effect, creating interest and brightening dark corners.
Things have come a long way in terms of disco lights too - we defy anyone to resist a spin on a starlit dancefloor. And don't forget to light up outdoor pathways and gardens, so your guests can find their way to the loo without incident.
Budget: From £1500+vat for Festoon Lighting, a Starlit Dancefloor and our Illuminated Furniture
2. Play some games
Seasoned wedding guests know that there is usually a lull between the ceremony and the wedding breakfast. Canapes are served; the bridal party have their formal photos taken; and guests get a little overexcited with the fizzy wine.
So distract them.
Traditional, fairground-style games – like a coconut shy, cork shoot and tin can alley – work perfectly for a vintage-themed, countryside wedding. For a more urban affair, how about retro video games and arcade favourites like Tetris, Snake, Strike A Light and Air Hockey?
Budget: From £800+vat for four games
3. Music makes memories
Can't afford a DJ or a band? Then be your own DJ.
Get everyone to RSVP with a tune that will DEFINITELY get them on the dancefloor. Put them all together in a playlist and voila! – your very own bespoke DJ set.
Take 'bespoke' a step further by adding a Mash Machine. This ingenious piece of kit allows players to create and mix their own tunes simply by sliding coloured blocks across its surface. Check it out here.
Budget: From £1700+vat for a PA system, the Mash Machine and a Starlit Dancefloor.
4. Don't miss a moment.
You've booked a reassuringly expensive photographer and everyone has a smartphone on them, so you'll be getting loads of photos – but collating them and organising them when you'd rather be unpacking your wedding presents could be a right royal pain.
Enter the #Hashtag Printer. Hire one of these and you'll see your wedding from every angle.
Your guests take a photo with their phone and post it online with your unique wedding hashtag; we collate, print and display their images right there and then, creating a moment-by-moment story of the best day of your lives.
Budget: From £1900+vat for our #Hashtag Printer, Mirror Booth and a VIP Red Carpet.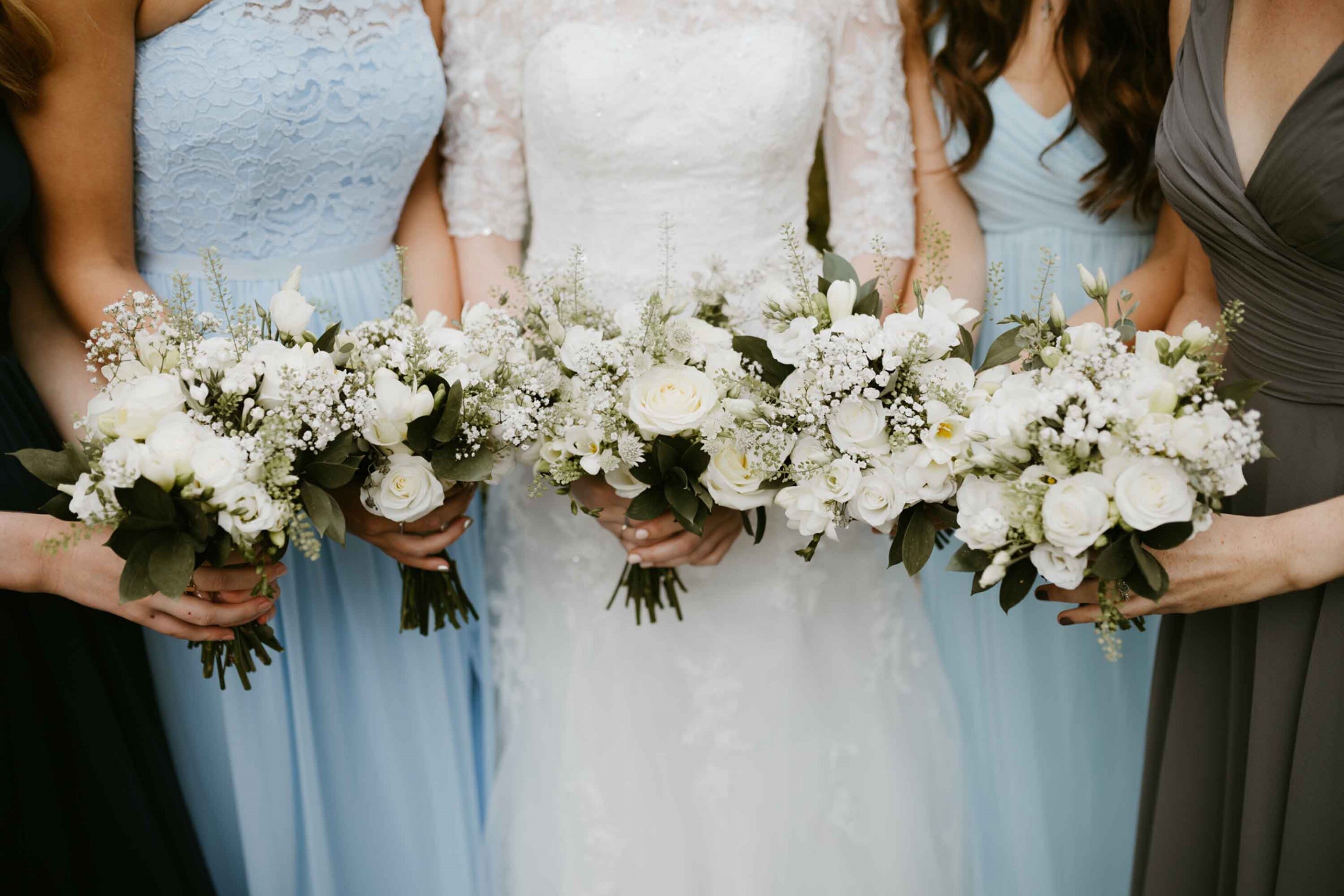 Planning a wedding should be fun, not fearsome. If you'd like someone to take on your to-do list and leave you more time for the important stuff, call in one of our ace event managers.
They'll work with you to create the day of your dreams – and they won't charge you £30 million, we promise!
Get in touch today on 020 8050 2080.
Here's one we made earlier – Hannah & Philip's Big Day.