As the All England Tennis Club championships come to an end, SW19 is already gearing up for its next big event – Wimbledon Bookfest 2017.
This annual literary festival has taken place on Wimbledon Common every year since 2007, with more than a hundred events scheduled over ten days each October. 2017 marks Clownfish's eighth successive year as its technical production partner.
We asked our MD, Matt, to explain why it's one of his favourite projects.
What's so special about Bookfest then?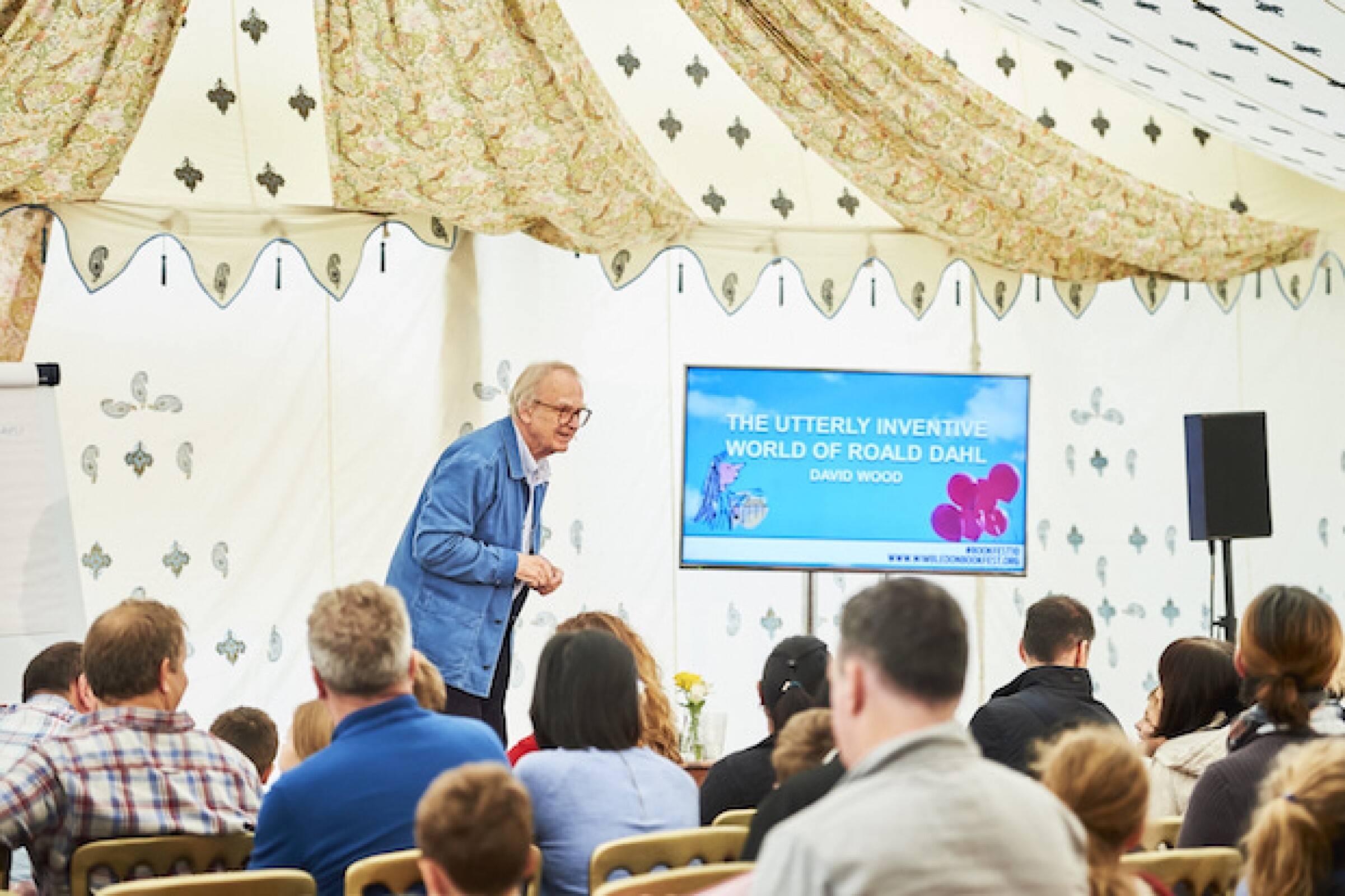 Like childhood friends from down the street, Clownfish and Bookfest have grown up together. It's an event that is close to my heart because we have watched it evolve from something fairly low key to a major date on London's cultural calendar.
And don't be fooled by the name! Bookfest is much more than just books. There are bands, comedy nights, theatrical productions, personal appearances, panel discussions and workshops alongside an array of author events. There's something for everyone.
What is Clownfish's role?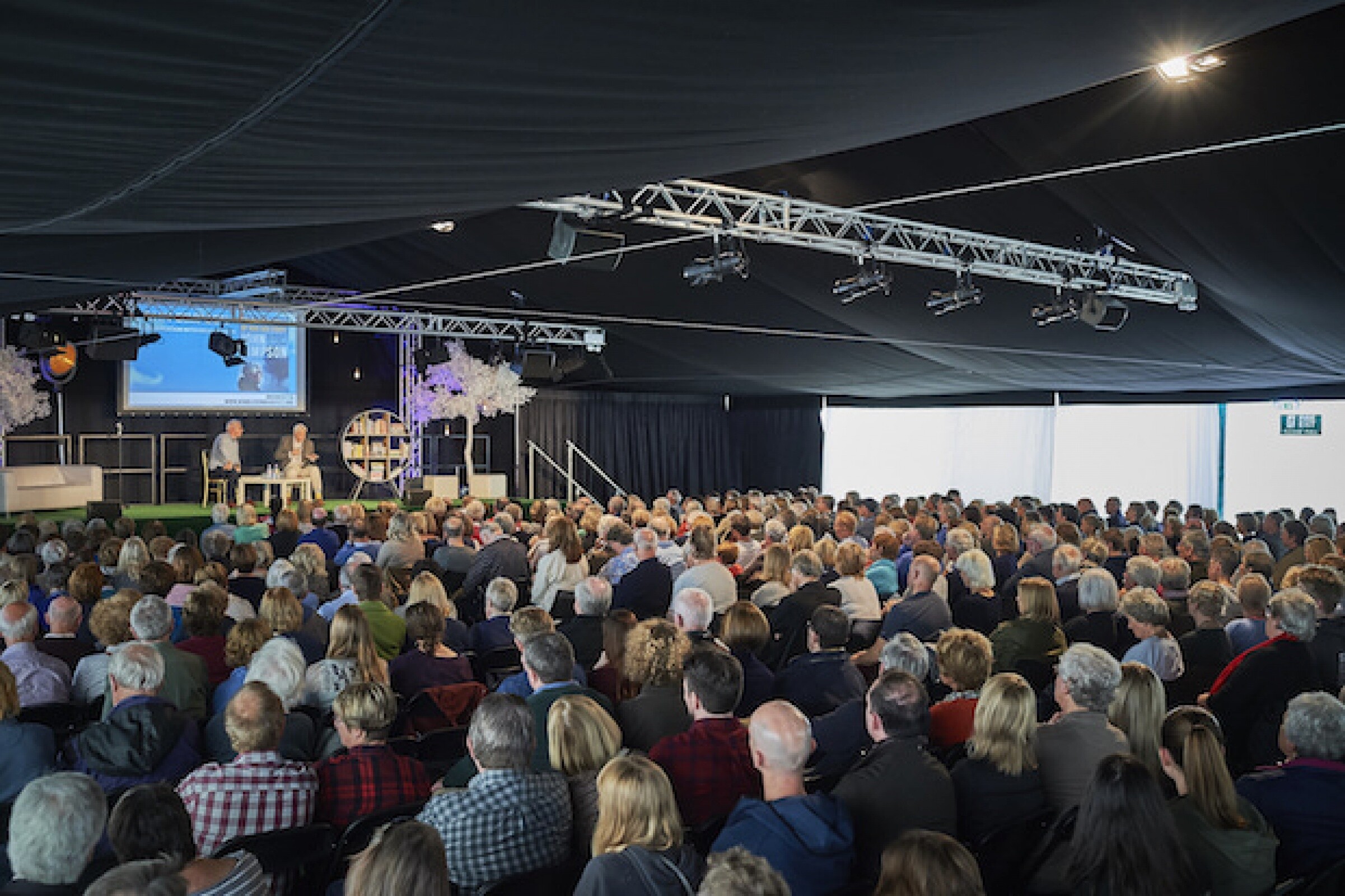 As technical partner, it's our job to design, supply, build and operate every element of event production. That includes power, sound, video projection, lighting, recording, staging, rigging, set design, décor, branding… the list goes on.
Technical wizardry aside, our crew is also responsible for designing and building stage sets as well as decorating and branding the lounges and reception areas.
The festival site encompasses two event tents, catering areas, bookshops, a box office, a green room and a suite of offices. Site management falls under our remit too, so I usually decamp to the Common for the full ten days each year to ensure that everything runs like clockwork.
What has been your highlight over the years?
Bookfest attracts authors from all over the world. I have had the pleasure of fixing microphones to the lapels of everyone from Jeremy Paxman to Clare Balding – which is no mean feat when you're slightly star-struck!
What are you looking forward to this year?
It's another incredible line-up. I think Evan Davis' take on fake news and political spin will be fascinating and I'll be listening in to Judy Murray's chat with John Inverdale. Top priority though is getting a book signed by former Children's Laureate, Chris Riddell, for my niece.
How can people find out what's on during Bookfest?
The full line-up is on the Bookfest website. Tickets go on sale to the general public today!