Summer is well and truly on its way, which means it's time to start planning this year's company party.
What's it going to be this year? Plastic chairs, a leaky gazebo and an undercooked hot dog in the rain… again?
You deserve more. You deserve spectacular.
For starters, how about one of these four packages of awesome?
1. It's a Knockout Around the World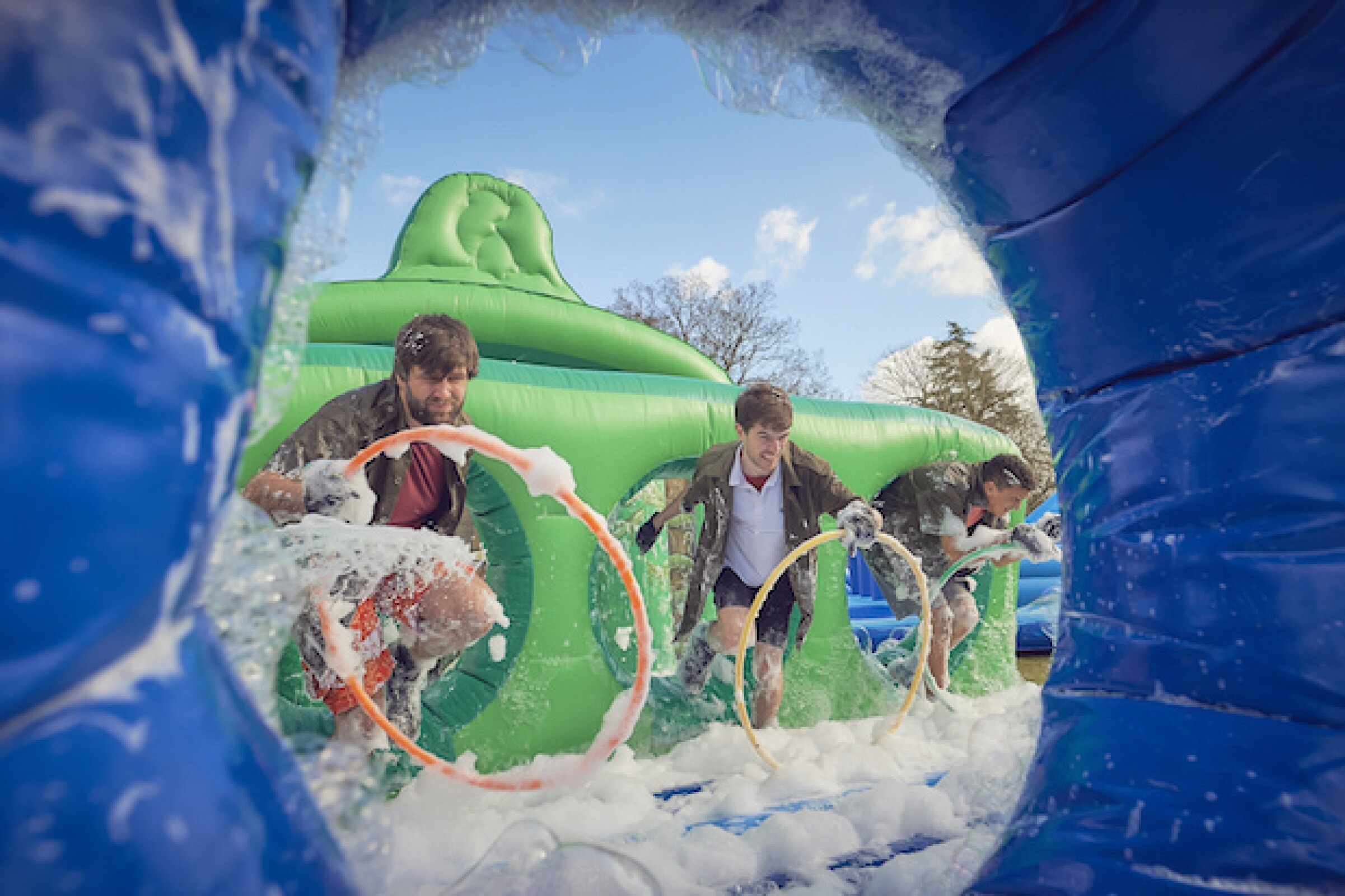 Team building… pffff. Same old, same old – right? WRONG!
This is team building like you've never seen before. We know, because we've played it. And its epic.
You will communicate, you will strategise, you will shout, you will dress up, you will get wet, you will laugh and you might cry. But it will all be worth it because this is the most fun you can have with your colleagues, we promise.
Book it – you won't regret it.
2. All the Fun of the Fair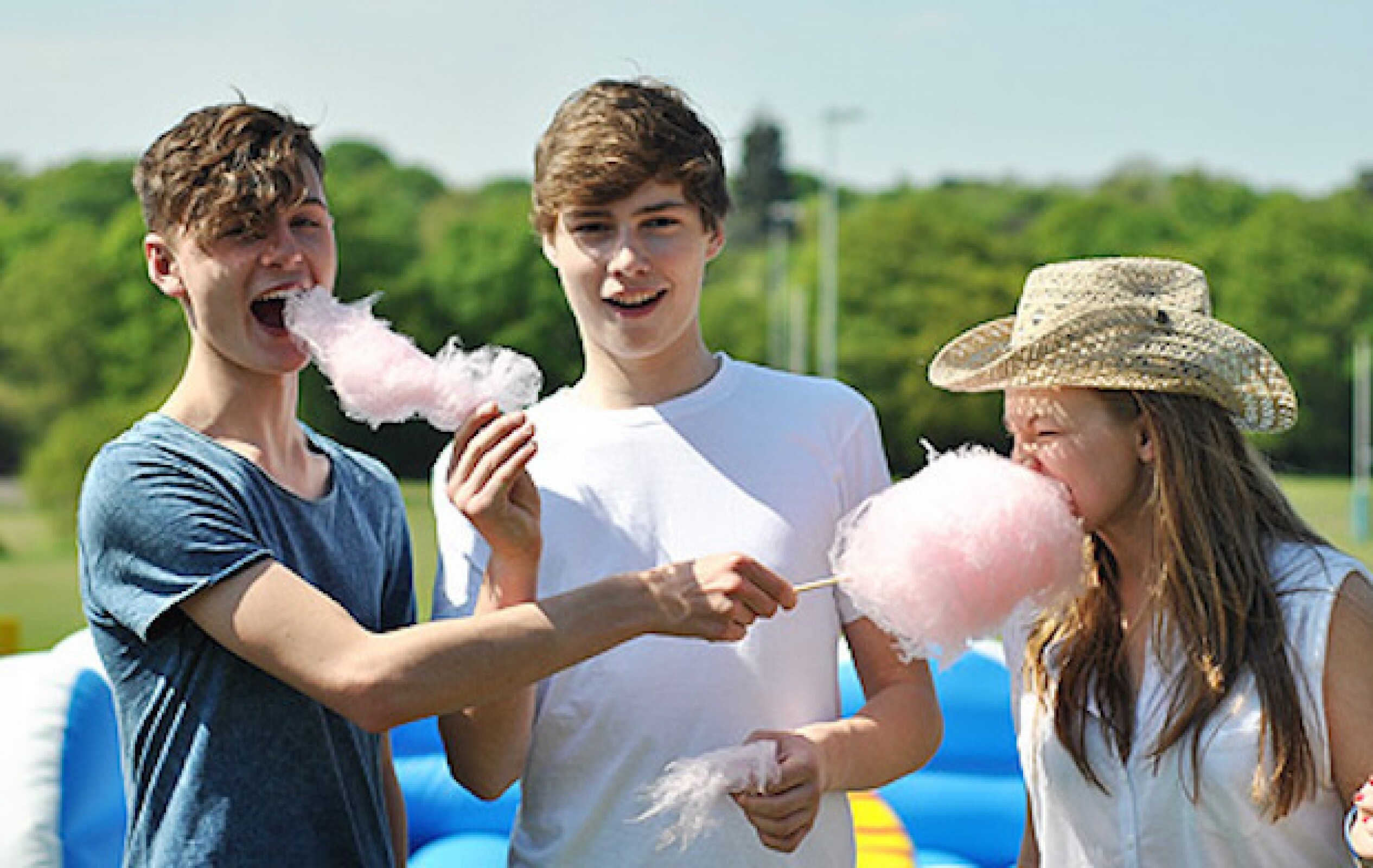 Candy floss? Check. Side stalls? Check. Giant inflatable helter skelter? Oh yes.
Nothing says summer like a traditional village fair and this package has the lot. Along with a collection of our quirkiest games, you'll get unlimited servings of fun food and drink plus as many photo booth prints as you and your colleagues can pose for.
Download a flyer with all the details here.
3. Life's a Beach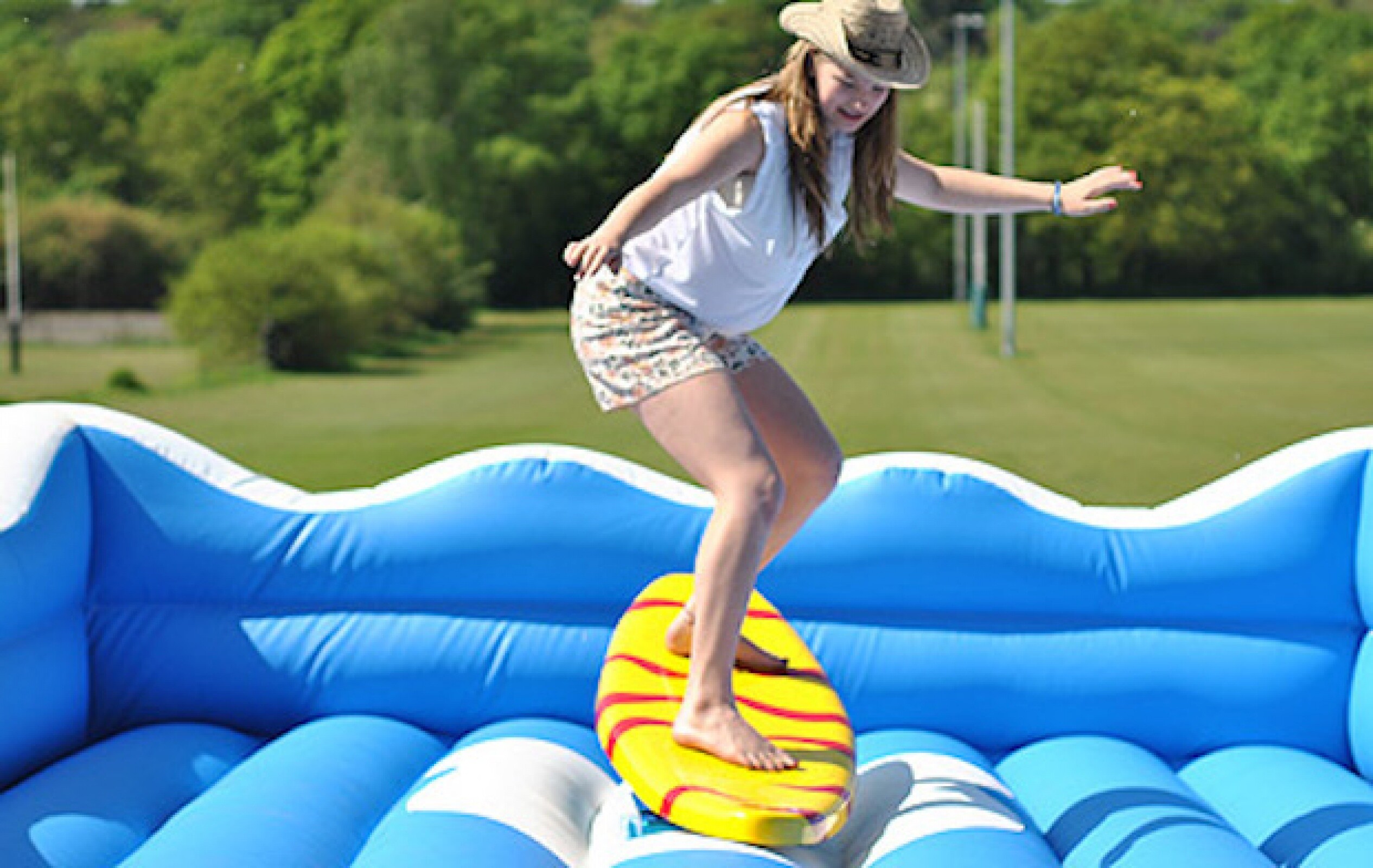 Can't make it to Ibiza this year? Bring Playa d'en Bossa to the office car park with your very own private beach party.
Hang ten on the surf simulator (as realistic as it gets without actually getting wet), challenge the finance department to a game of beach volleyball, or just kick back on a giant deckchair with a slushie. Keep it chilled or liven things up by adding a DJ. Who needs Pacha anyway?
The lovely Belinda will help you plan your party to perfection. Call her on 020 3002 9424 to start the ball rolling.
4. Wild West Hoedown
Channel your inner Hannah Montana, dig out those cowboy boots and get ready to do-si-do.
Our Wild West-themed hoedown package includes a rodeo bull ride (always entertaining!), traditional side stall games and a pool table, as well as unlimited gourmet toffee apples and a photo booth to capture plenty of silly moments.
We can even bring in a professional line dancing caller and decorate your party space with hay bales and festoon lighting for that authentic hoedown vibe.
Call Belinda to book on 020 3002 9424.
Stress-free shenanigans
Think of us as that friend who LOVES a party.
We love coming up with cool ideas. We love pulling together all those details that make it a day (or night) to remember. We love setting it all up and making sure everyone has an awesome time. And we don't even mind a bit of clearing up.
Find out why companies like John Lewis, Lloyds Bank, BAFTA and Domino's choose Clownfish to run their office parties here.