Happy birthday to us! We have officially been in business for eight whole years. And what an incredible ride it has been.
To celebrate, we're indulging ourselves with cake (obviously) but also with flashbacks to eight pivotal moments that have shaped Clownfish Events into the successful, happy and fun-loving organisation it is today.
Our Greatest Hits so far:
1. Bringing Alasdair on board
To go from a one-man-band to employing a team is a huge step for any small business.
Alasdair was our first full-time member of staff back in 2009. He now heads up Clownfish operations and knows almost everything there is to know about what we do and how we do it.
Last month, he was Project Manager for British Airways' Red Nose Day extravaganza, running six high profile events simultaneously across Heathrow's Terminal 3, Terminal 5, the Cabin Report Centre and British Airways HQ.
There was no better man for the job. In fact, we're not entirely sure where we'd be without him. Meet the full team here.
2. Being Highly Commended in Kingston's Best Business Awards
We love being Clownfish and we want our clients to have the best possible experience when they work with us. That's what makes us tick.
However, it's fair to say that we do get a warm and fuzzy feeling when we win an award. Who wouldn't?
3. Branding our fleet
When Clownfish was born, our transportation consisted of a single, red, ex-Royal Mail van.
It was trusty enough, but it didn't quite say 'professional events company' like our current fleet of six shiny, branded Vivaros and Boxers.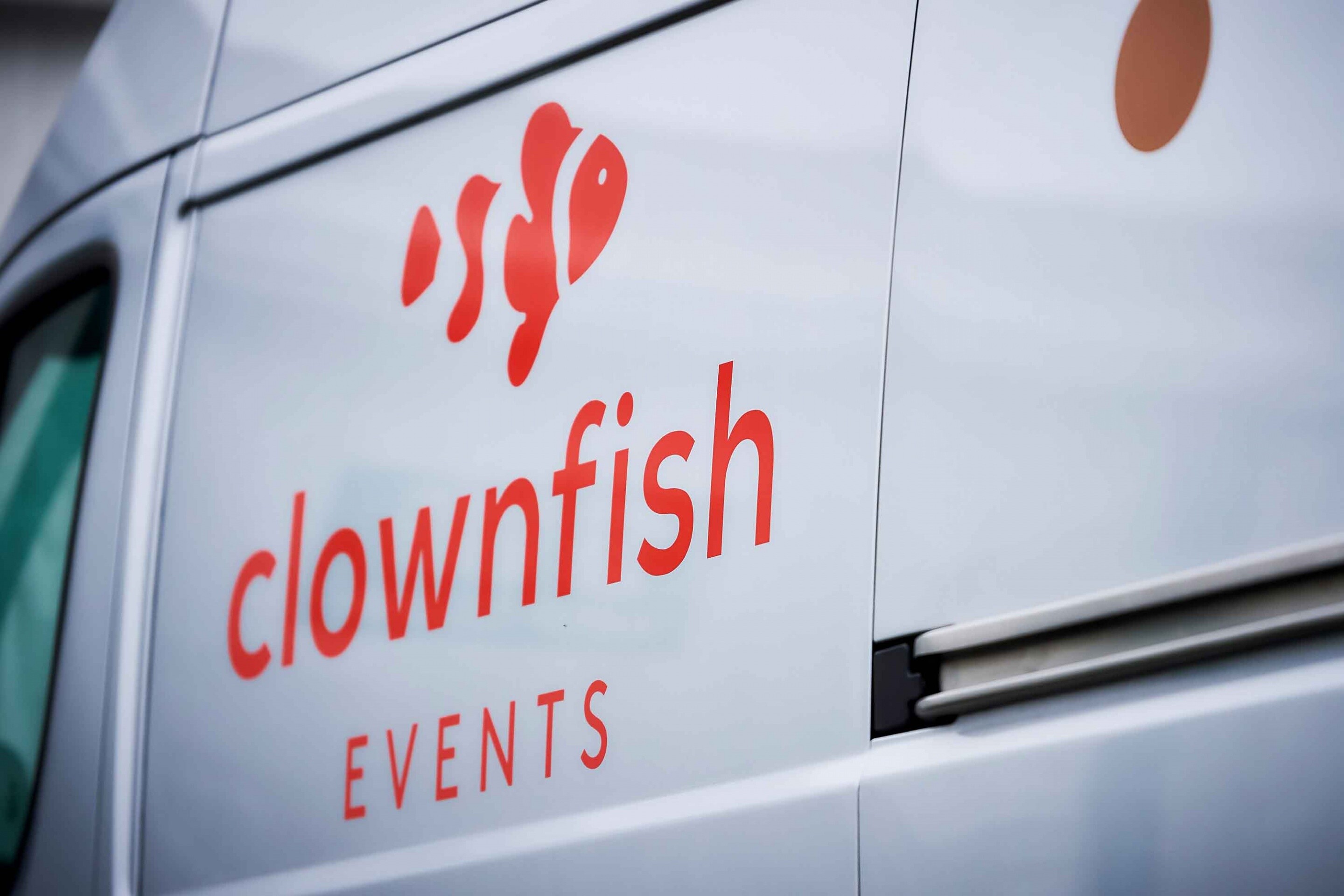 4. Providing the PA and staging for a conference at Apple HQ
Apple. APPLE! Need we say more?
5. Our TV highlights
Here at Clownfish we are not camera-shy. Our kit has made appearances on The One Show, the Alan Titchmarsh Show, Celebrity Juice, This Morning and Absolute Radio amongst others. See more here.
It was a proud day when Steve Redgrave had a go at our High Striker on Blue Peter, but they didn't give us a Blue Peter badge for it. Gutted.
6. Buying our warehouse in Chessington
Unlike some events companies, we own and maintain all our own equipment. That way, we know that it's always in perfect condition, fully safety checked, insured and clean.
A garden shed isn't quite enough for 1000 stock items, so in 2015 we invested in 3,100 square feet of warehouse space, with 9 metres of racked height, custom-built offices and a conference room to boot. We're about to add another platform above the office for custom building and print branding. It's quite a fish tank.
Feel free to come and have a nose around whenever you're passing.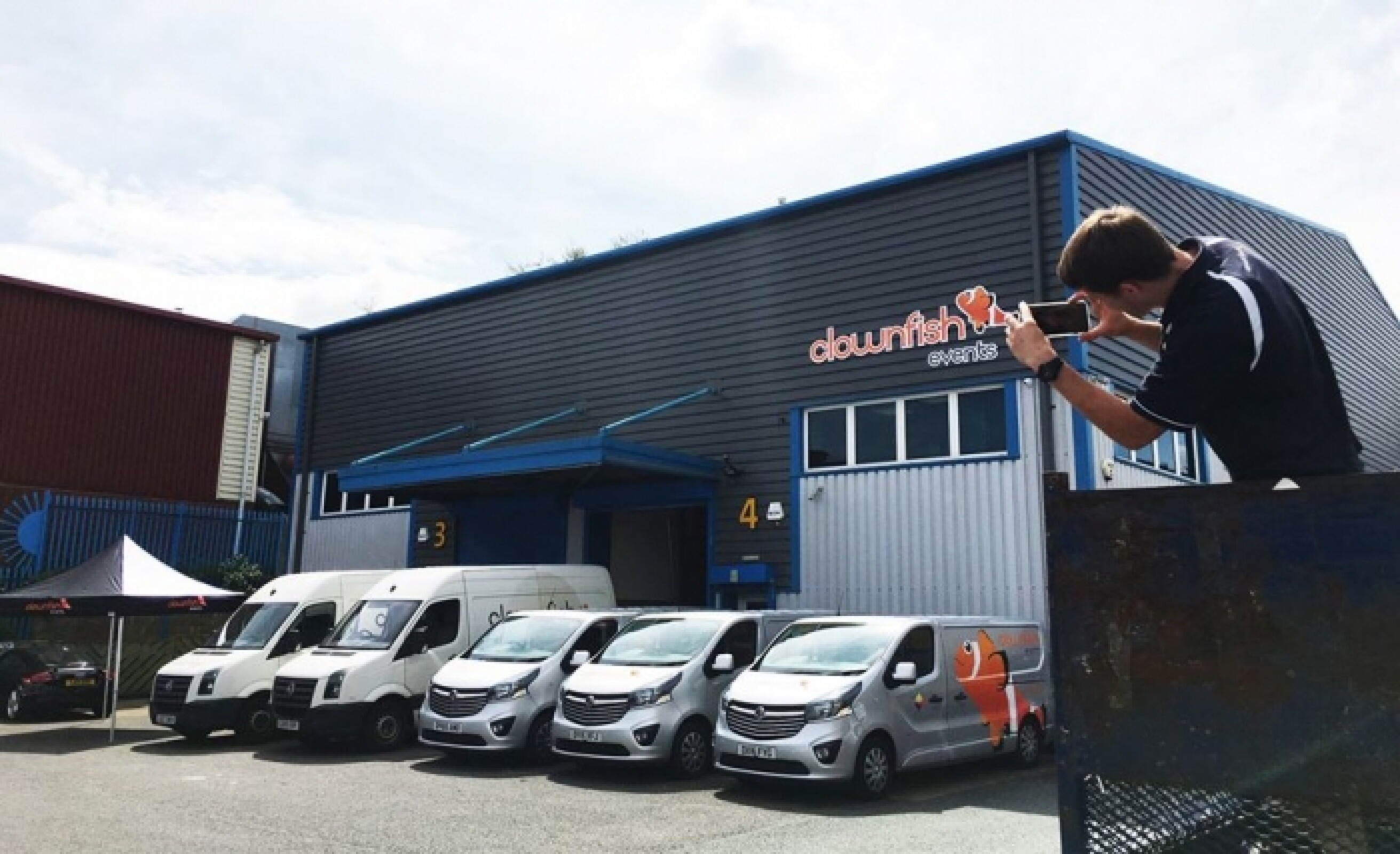 7. Hiring Kieran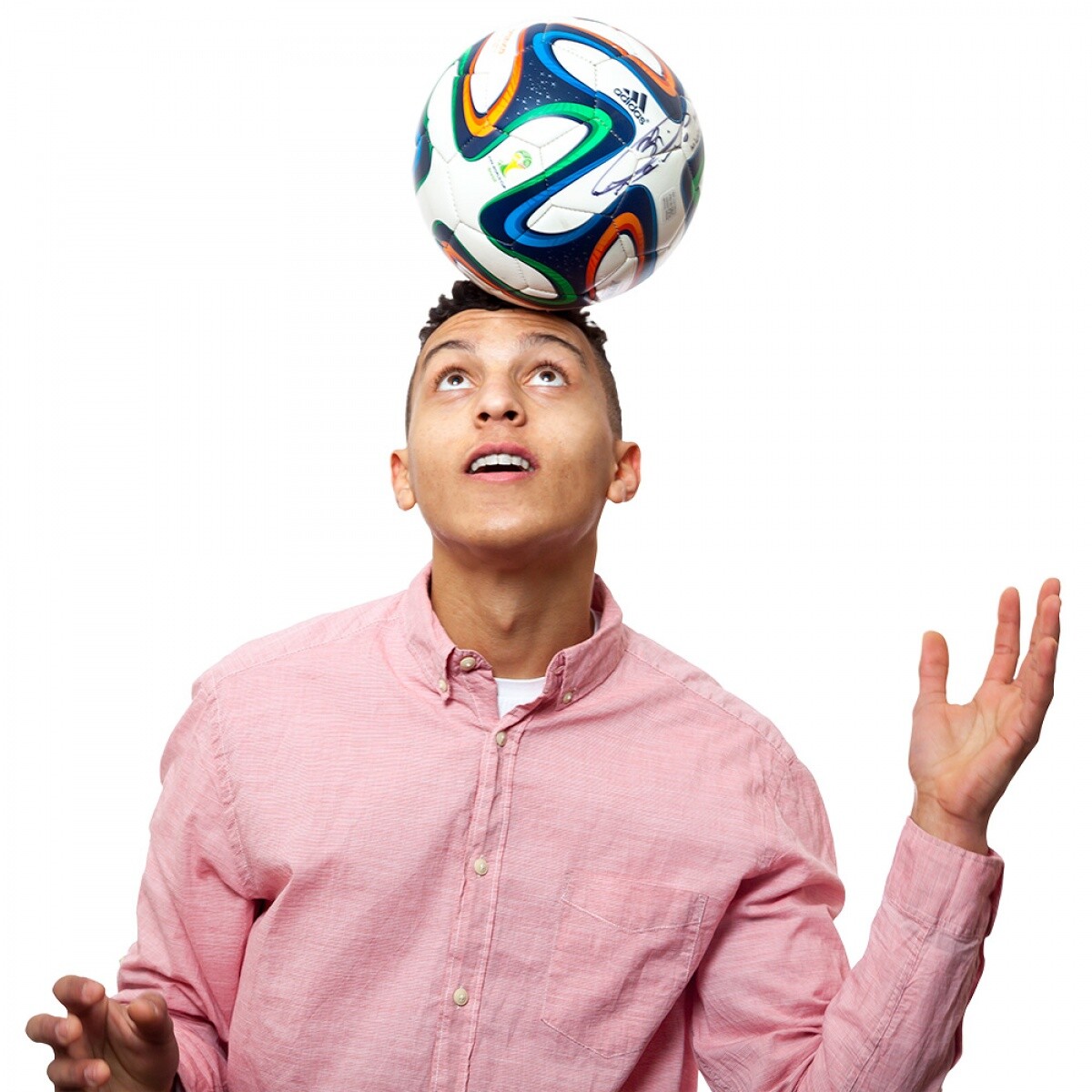 Kieran joined us in 2014 and has become an invaluable part of the business.
As Head of Warehouse, it's his job to keep everything in check – from hosing down the rodeo bull, to fixing laser tag guns, to branding photo booths for corporate events.
He also takes on some major project management roles, such as Tim Vine's 50th birthday party, and he recently set up a Clownfish football team. He's a busy guy.
Kieran lives and breathes the Clownfish values of professionalism, fun and doing things right. We are very lucky to have him.
8. Helping House of Fraser re-launch six stores across the UK
This was one of our favourite – and most recent – large-scale projects.
We worked in close collaboration with House of Fraser's PR team to deliver something completely bespoke… and the results were pretty awesome.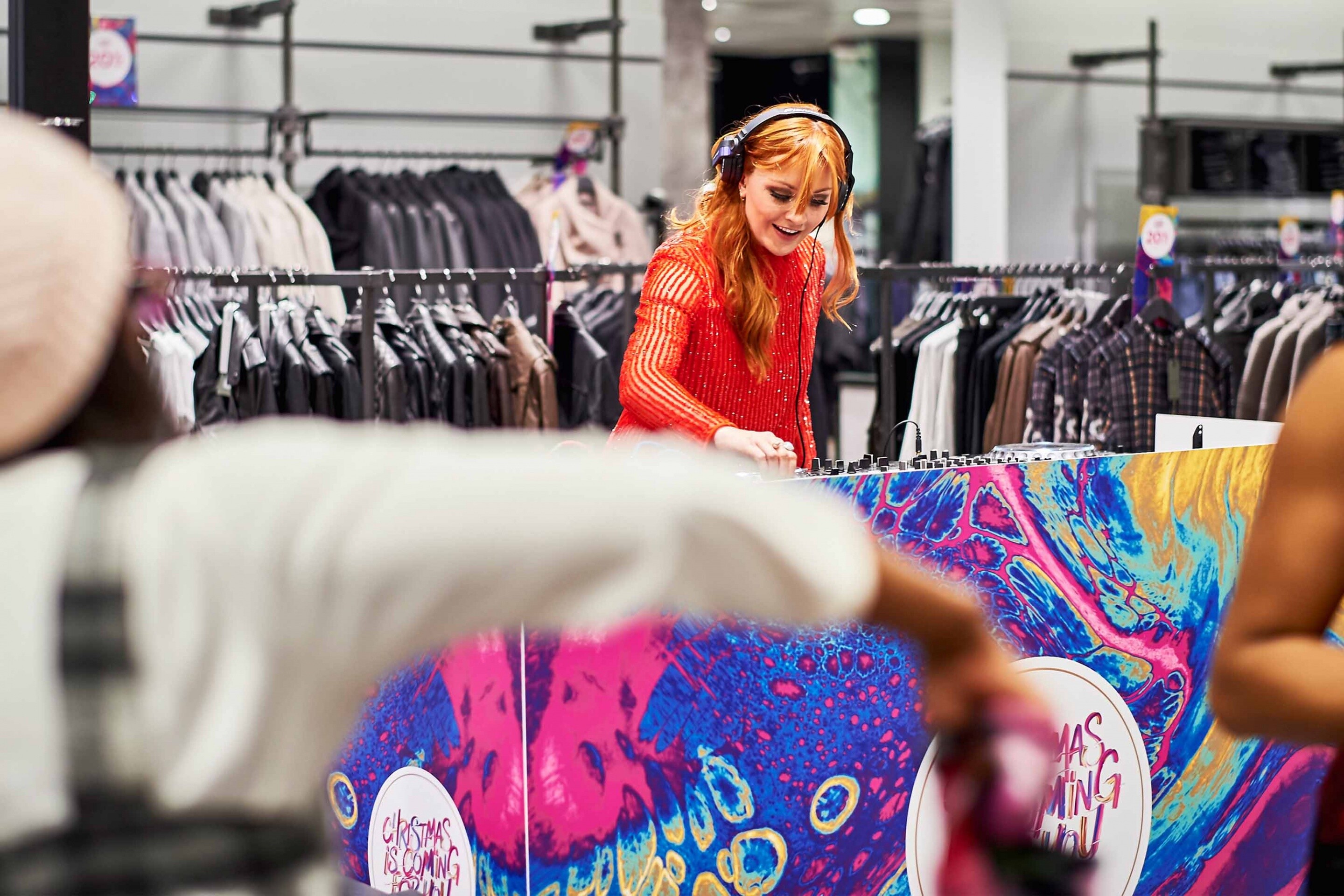 It was this project that made us realise we've become more than just an event hire company. In fact, it has helped us shape Clownfish's strategy for the next eight years.
Watch this space.