Drum roll please! Today is a very exciting day in the Fishtank. Today we officially launch our brand new, totally exclusive, not-available-elsewhere team building game It's a Knockout Around the World.
It's a Knockout has long been a favourite for company fun days and team building activities. That winning combination of outdoor fun, dressing up and healthy competition is hard to beat – but here at Clownfish we've taken things a step further for 2017.
The idea for a reimagined, globe-trotting version of the game came to us almost a year ago. We approached one of the UK's leading inflatables manufacturers and they were super-excited to work with us to make our vision a reality.
It has taken over 9 months of brainstorming, CAD-drawing, painting, stitching and testing, but It's a Knockout Around the World is finally ready for you to book.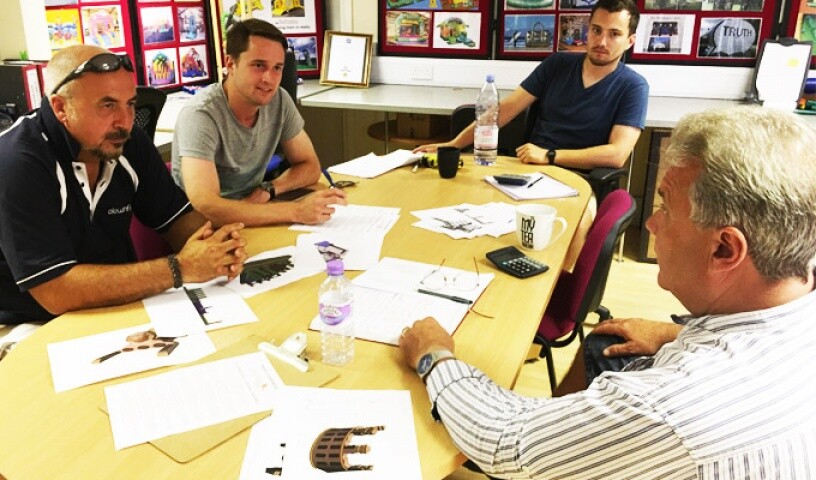 If you're bored of the same old team building ideas, look no further. We know that there's nothing else like this available in the UK at the moment.
You and your competitors will make your way from London to Antarctica via a series of utterly ridiculous games – each one wilder and wackier than the one before.
Drive a black cab under Tower Bridge, defend Rome's ancient Colosseum, raid King Tut's tomb, join the South African gold rush, take a trip down under, explore the Amazon rainforest and fish the freezing waters of Antarctica as you make your way across seven continents in a day.
You'll need teamwork, communication, strategy and a sense of humour. Expect to get wet and foamy and finish thoroughly exhausted – but it will be totally worth it.
It's a Knockout, Around the World - Clownfish Events (2017-12-18)
This large format course is designed for twelve teams of twelve but can be extended for groups of up to 1000. You can choose either a six-game or eight-game option, both of which include:
- a range of silly costumes and props (this is It's a Knockout, after all);
- unlimited foamy bubbles (oh, the bubbles);
- a PA system with themed music (global beats… and possibly the 'Neighbours' theme tune);
- a professional compere (think of him as your tour guide);
- a squad of friendly Clownfish party people (like really excited holiday reps);
- and prizes for the winning team (more bubbles, trophies and short-lived glory).
We guarantee a day full of belly laughs and great memories for participants and spectators alike.
So are you ready to go around the world? Grab your passport, gather your team mates and get set for an adventure. You can find out more and book It's a Knockout Around the World for your next team building day here.