Here in the fishtank we are well into the swing of the Christmas season, but today we're taking some time out to reflect on an amazing project we were involved with during the autumn.
After a major refurbishment of six of their department stores, high street favourite House of Fraser approached us to help them re-open with a bit of Clownfish pizzazz!
The events were scheduled for the end of October, so an autumnal theme seemed to tie in nicely: something warm, fun and inviting with a unique, non-tacky nod to Halloween.
We got really excited about serving toffee apples, so our clever-clogs Head of Technical, Patrick, made us our very own gourmet toffee apple cart especially for the occasion.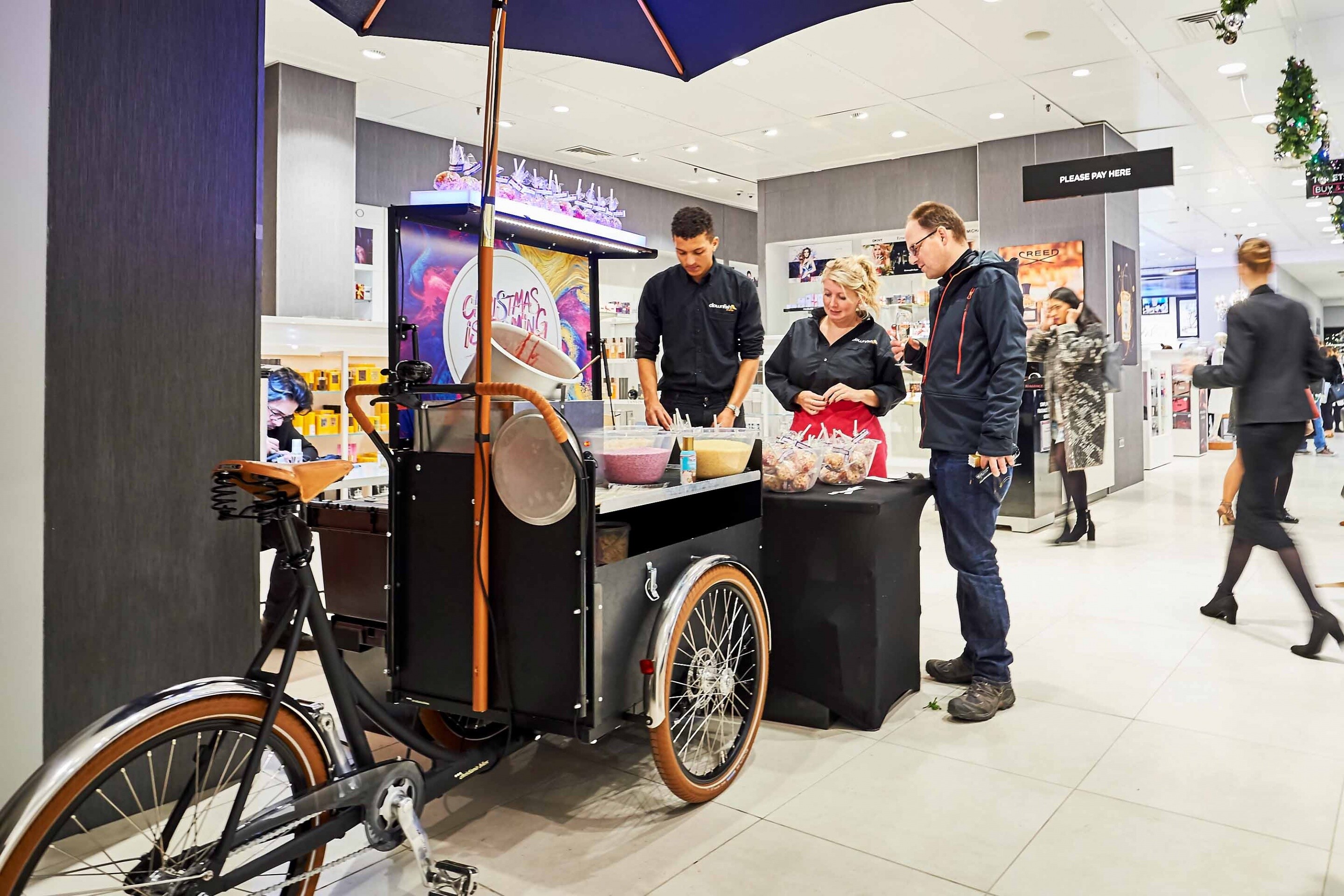 We also made fantastic use of House of Fraser's bold and bright 'Christmas is coming for you' branding – a riotous swirl of hot pink, blue and yellow that we incorporated into almost everything:
• Colour Point spotlights to paint each store-front pink
• A glam fuschia carpet stretching right out onto the street
• A bespoke gourmet toffee apple cart with handmade flavours like hundreds 'n' thousands, popping candy and toasted coconut
• Illuminated bar stations serving complimentary cocktails and mocktails
• A branded photobooth with a stock of silly props
• Sleek, smart Bose® speakers, professional PA systems and DJ booths
• Specialist lighting to for make-up artist Charlotte Tilbury
All six events delivered a truly memorable experience for House of Fraser customers, who enjoyed a sparkling atmosphere as they shopped, sipped, selfie'd, browsed and boogied.
Our highlight? The impromptu dancefloor in front of DJ Arielle's booth at the London Victoria store. And the toffee apples of course.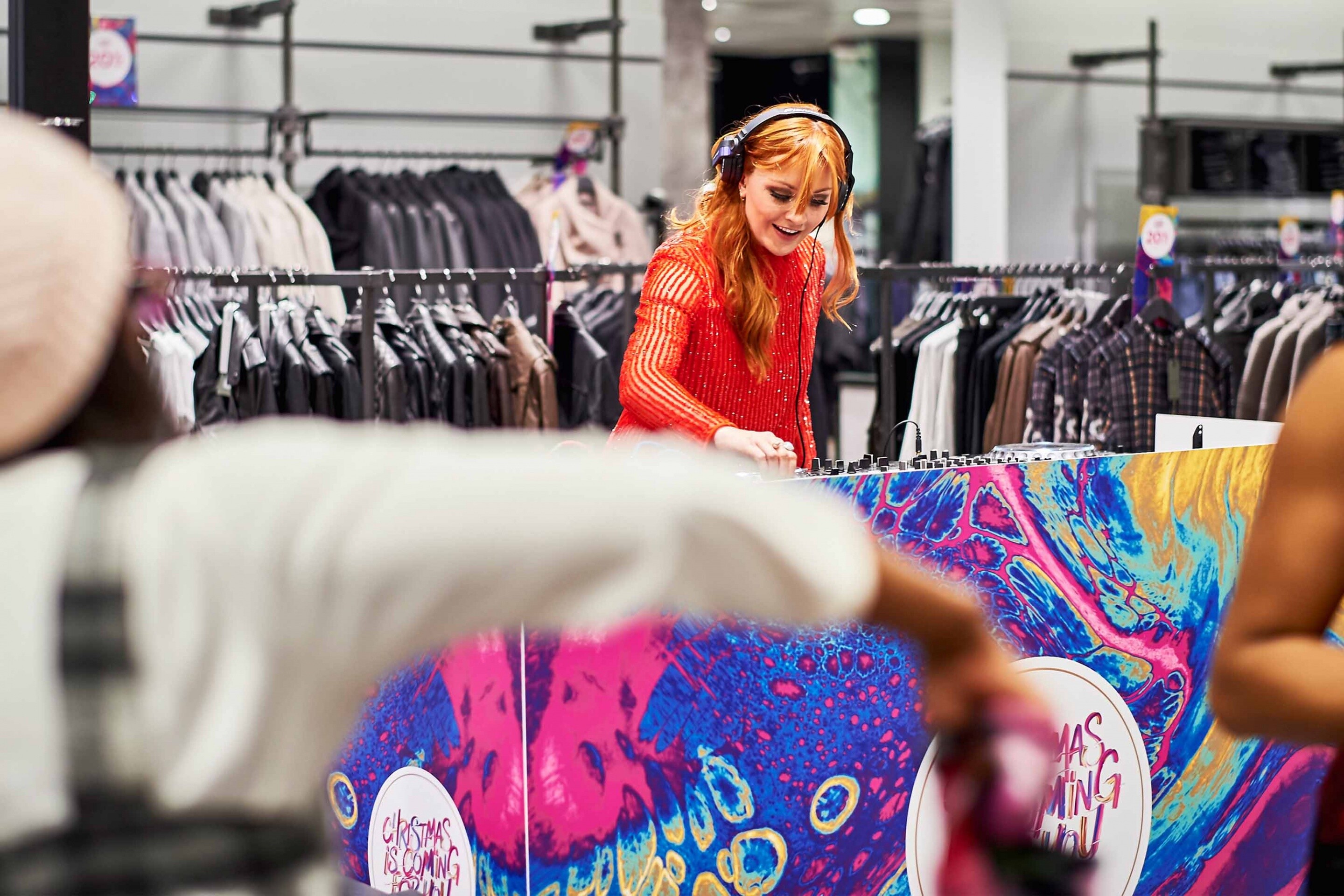 Want to know more? Get in touch to discuss how Clownfish could make your next event one to remember.